Monday 6 July 2020
My Sydney visit could not have started better than it has. I actually came up early for a girlfriend's birthday drinks. That was so fun. While I stayed in the Campari lane (Negroni much as I love it, is too strong for me), I was also introduced to the pretty amazing flavour of an Australian "smoked gin". Does anyone know about this? I will make efforts to penetrate the local gin distilling scene and report back.

This evening I've done one of my favourite things – walking at night. I can't really walk at night in the country (a) because it is too dark (b) it puts the farm dogs into a frantic (c) walking at night is really a city thing anyway. It's all about the quiet lights radiating from houses, glimpses of people at home in their rooms with books and paintings or in their kitchens, or watching the tv, still city gardens – intimate landscapes, the harbour, city lights, the racket of occasional flying foxes.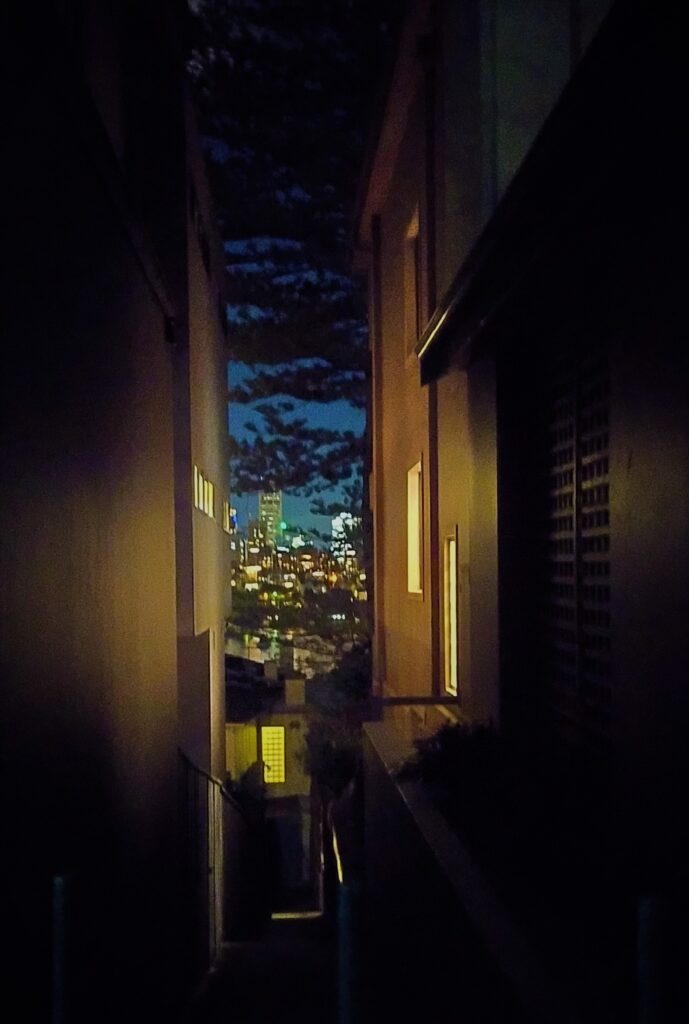 This is a slice of my night walk, coming back over Darling Point, looking through the terraces toward Elizabeth Bay.
The best of all, is coming down the hill to Rushcutters Bay to hear one of my favourite sounds, rope gently thumping against the mast. And once there are a few boats rolling gently it's like a gamelan orchestra. You never hear them tolling so clearly and gently during daytime.
I made a lovely little clip of the full moon and the gentle sound of rope against mast.
MG xx