Just so you know I am keeping you in touch with popular consumer culture, I saw these thongs at the gym the other day in the shelves for people's gear.
Google investigation reveals they are Keep on the Grass Thongs – designed to make every day a walk in the park.
Don't ask me why but for some reason I think they must have been created by a New Zealander (in which case would they be called jandles?).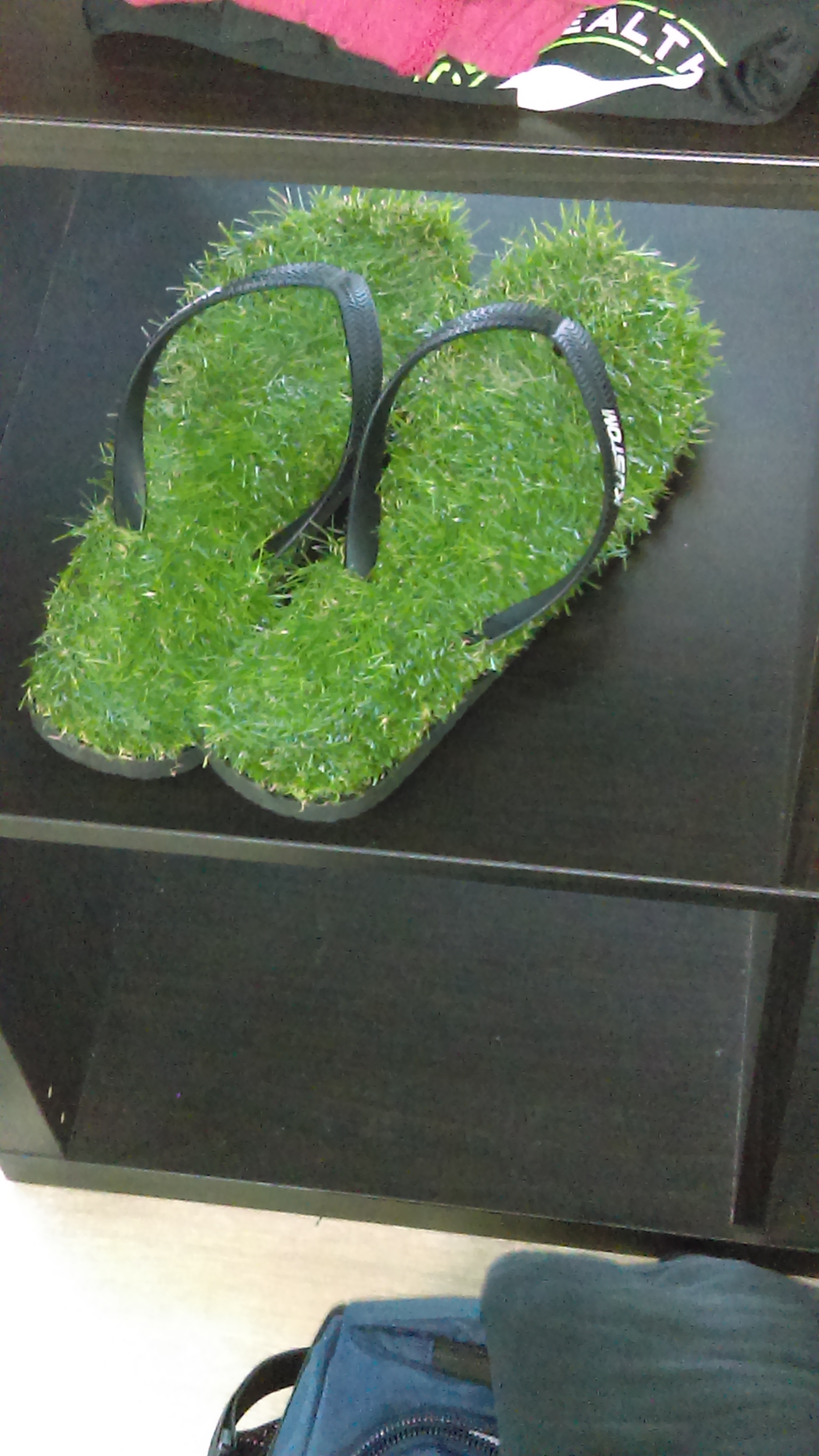 Oh I figured out the Kiwi connection and its obvious: the grass is green :-).