Monday 15 March 2021
Following on from the last post I couldn't find on the internet exactly the final passages that I was looking for from Gerald Durrell's charming book. But I did find something related which I thought I'd post to remind people who know the book. On reflection the book seems altogether too innocent a thing to recall in these difficult times.
This summary review has been written by a person who does home schooling, which is very apt considering Durrell's book is an account of his childhood during five brilliant school-free years on Corfu in the years before the war, filled with variety and the wonder of the natural world.
https://journey-and-destination.blogspot.com/2017/07/my-family-and-other-animals-by-gerald.html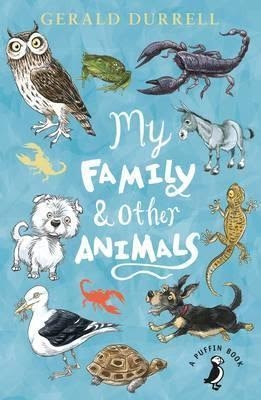 Durrell did have private tutors though, as the reviewer reminds us in this quote and final note:
"One day, Mr Kralefsky, one of Gerald's tutors, informed Mother that he had taught Gerald as much as he was able and the time had come for him to go somewhere like England or Switzerland to finish his education:
'In desperation I argued against any such idea; I said I liked being half-educated; you were so much more surprised at everything when you were ignorant.'

Mother was adamant and so the family returned to England with the words of a [Swiss] border official, 'One travelling Circus and Staff' written on their 'Description of Passengers' document."
I know I put this book reference up because I was amused by the Swiss border official. But incidentally, looking at this summary review, I'm reminded it took me until first year university to discover this idea of education for myself, when a philosophy tutor, responding to me in a tutorial when I'd commented that perhaps it was a good thing we first read the great thinkers as part of the basic curriculum, had said, well maybe not, maybe it was a good thing to experience ideas thinking you are the first person to uncover these truths. His idea was a complete revelation to me. I may well have fancied myself liberated by a creative "free school" high school education but I was deeply conservative – maybe even conformist lol!
xx MG