Letters from America

Sunday 23 July 2017
Yesterday I went to a small event at Sydney University. It was held to celebrate the planting of two new flowering trees in the Main Quadrangle. These trees replace the old jacaranda which graced the Quad for years but which had expired.
It was a glorious day and the sandstone buidings looked beautiful.
The alumni organisation gave commemorative bagdes to guests (including to your glamorous aunt MG).
So this picture is a selfie – my phone camera insists on putting rays in which gives me a halo (oh dear).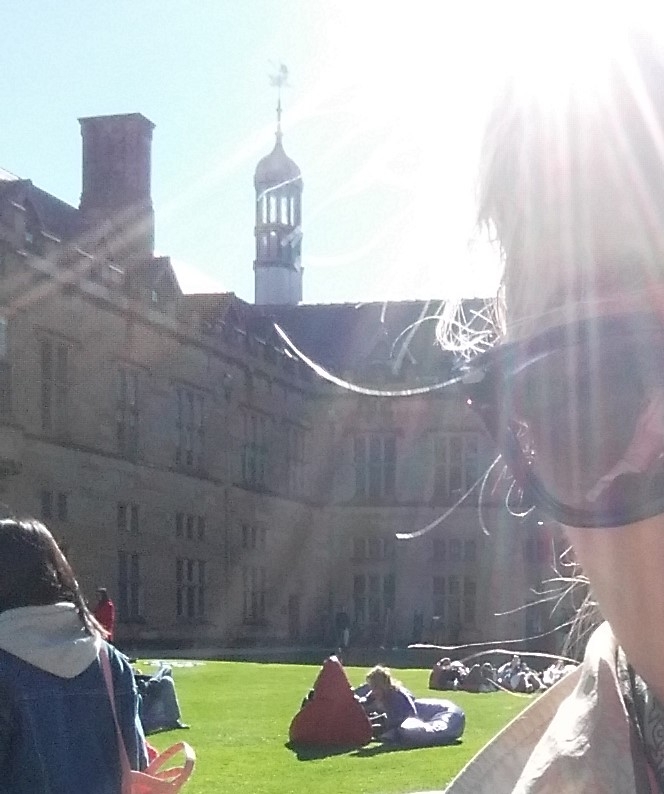 Here is one of the trees, the flame tree.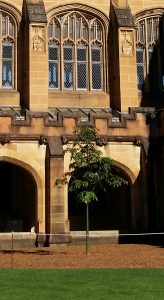 And here is the badge. It has a stylised depiction of the contrasting colours of the flame and jacaranda flowers.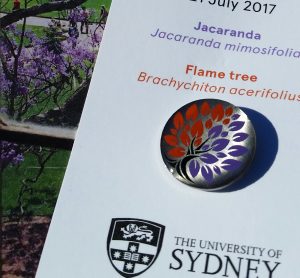 MG xx
in an almost perfect world