Well I already reported on the excellent Jacaranda season we seem to have had in Sydney this summer. So at the risk of turning into a complete _b_o_r_e_ about flowering trees I'd like to ask you to notice, if you come across it, another beautiful flowering tree that is just coming into full bloom now. It is not as noticeable or as well known as the Jacaranda – it's the Cape Chestnut.
Here is a Cape Chestnut tree in Rushcutters Bay Park, down near the tennis courts – it's overloaded with bunches of blossoms. This one may not be the best shaped tree of its kind, but it is still putting on a spectacular display.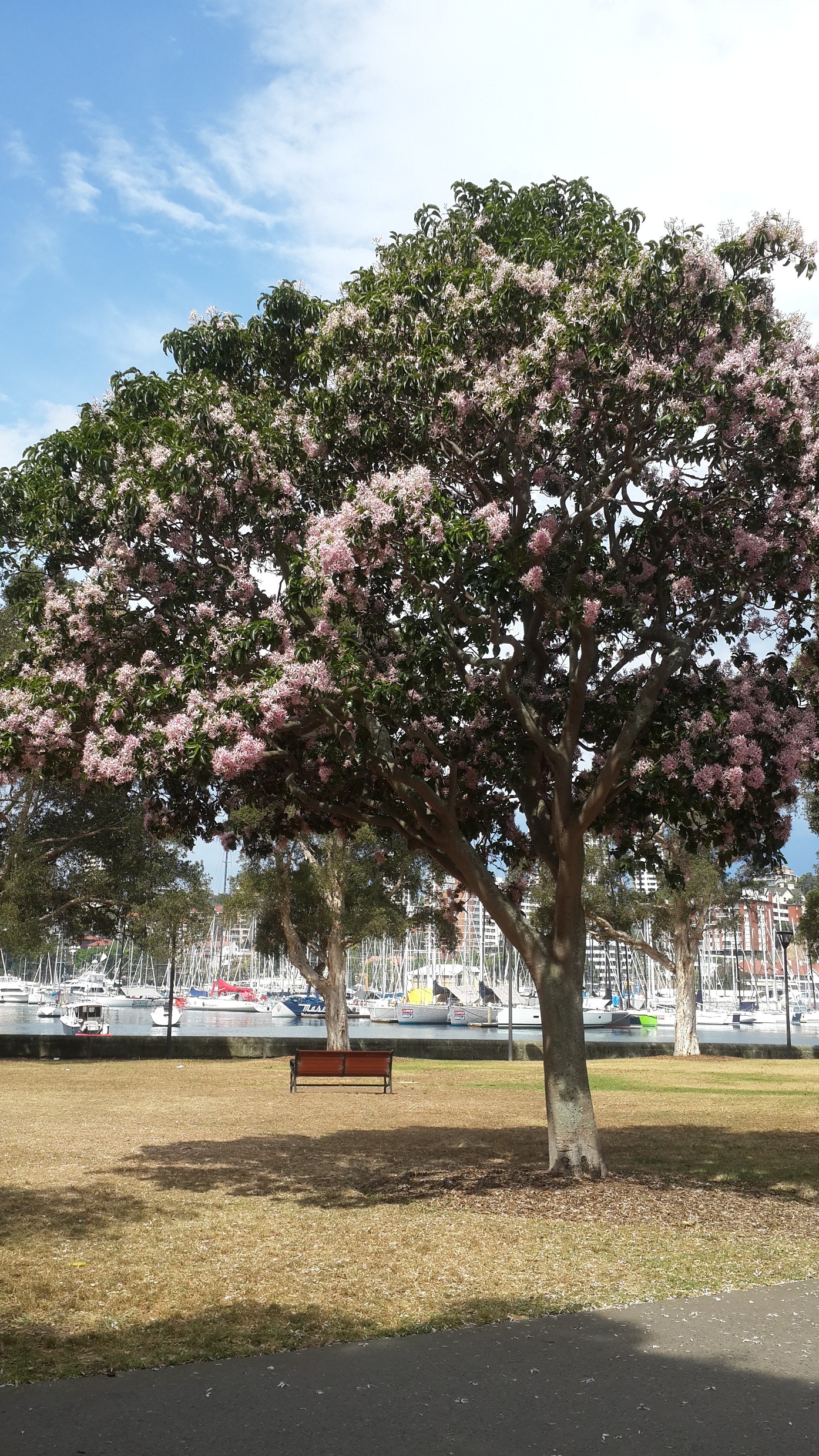 This is an individual blossom fallen from the tree – delicate as an orchid.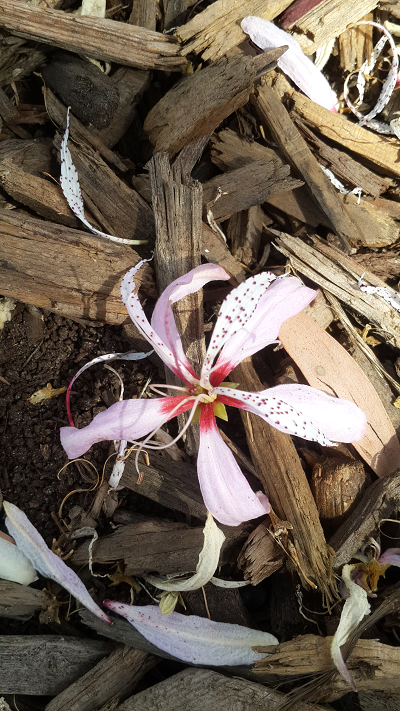 So it's over an out from me in the Potts Point botanical studio here this evening.
xx MG