Letters from America

Saturday 10 March 2018
Recently I made a new friend who is an Australian living and working in the US. We talked about America and he asked me where I had visited. One of the places was Detroit where I visited for work quite a few years ago now. My new friend immediately asked whether I knew Shinola watches (which I didn't). Shinola is all about the best in Detroit's legacy of quality industrial design and processing.
I later spent time enjoying the Shinola website. I really appreciated learning about this venture. Here is a fine example of what they are about: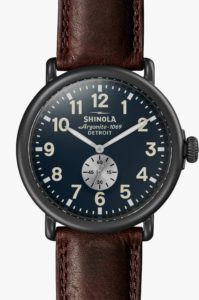 And here is a version for women that I like: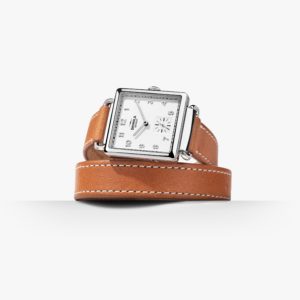 When I visited about 10 years ago Detroit it felt a city with a great past and great past wealth. The most striking thing first up was the miles of abandoned houses in what must have once been affluent suburbs. It was the closest thing to a culture shock I have experienced, just for a few moments, in the Anglo world.
When I first visited Detroit I had just finished reading a novel called Middlesex by Michael Eugenides which was set in part in Detroit, including Detroit during the civil unrest and race riots in 1967.
So when I arrived my conception of what had happened in Detroit was a work of my imagination based on this novel. And as I was driven from the airport into the centre of the city through these abandoned suburbs I could not believe what I saw. Street after street of empty boarded up overgrown and burnt out houses – a living testament to a disruptive modern historical event, a bombed out war zone that the survivors had never rebuilt, but had just been abandoned there for 40 years. And the houses were clearly houses that had formerly been grand. There was an established well heeled life that went with these streets, and it was visibly wiped out. It was just inconceivable to me that this could be part of a modern peace time consumer city culture.
I searched the internet and found photos of the once splendid houses in those abandoned suburbs. The photos I have included here show the houses all overgrown with green. This is what it looked like to me because I visited in summer.
I recently saw a 2017 film by director Kathryn Bigelow simply called Detroit. It deals with a key incident that occurred during the race riots of 1967 and is quite a harrowing watch. I had heard about this film long before I saw it, in a radio documentary about the process of depicting living history. The documentary had remarkable interview material from people who had lived through the violence 50 years before.
Detroit already had problems by the time of the unrest in 1967 – the chief being declining manufacturing sector and car industry.
Sadly the GFC brought more disruption to the political geography of Detroit when the collapse of mortgage securities enterprises Fannie Mae and Freddie Mac saw more houses abandoned in outer suburbs, with owners forced to walk away (literally) from their untenably financed houses.
But there is often talk of rebuilding Detroit – with high tech, the film industry and similar ventures. First stop Shinola watches. Thanks to my new friend for telling me about them.
MG xx