Letters from America

Well this isn't really a word from the sponsors but it is a post to mark a pause in proceedings. As some of you know I wasn't too well during the last week or so. That means there wasn't a lot in the way of action, adventure let alone one single post to the website. Even my regular lorikeet visitors found it a bit testing when their human just lay inert in bed instead of leaping up in the usual way to provide the usual feasts. Here is a series of pics of the lorikeets showing their concern. One enquiring soul seeming to think the feasts could be behind the mirror: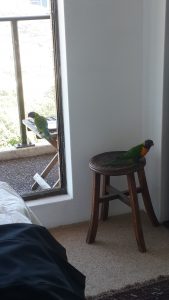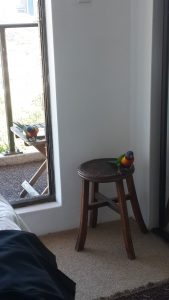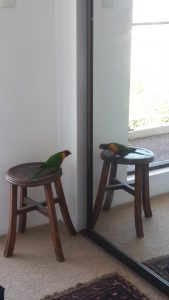 So it was a dull time for me being unwell, but there it is.
I did some modest excursions though, just locally, when I thought I was recovering. One for instance, involved going down to Rushcutters Bay through the laneways in Elizabeth Bay. On that excursion I came across an interesting local parking sign of the sort I would expect to see in St Peters rather than in Elizabeth Bay (where the demographic is 80% female over 70). I mean how would the senior women reach up to make those prescient pre-election additions to the sign?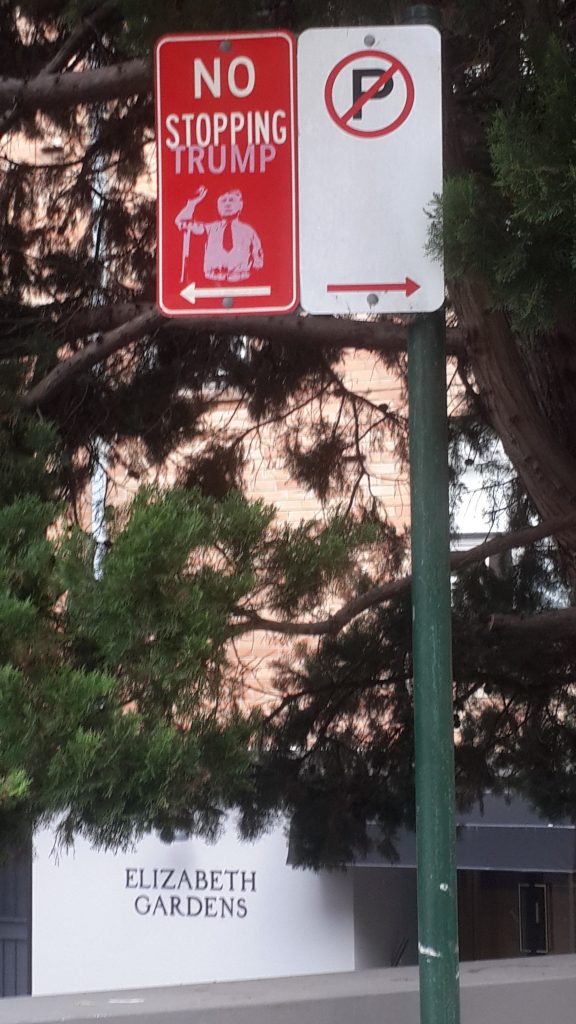 I also made a short excursion down to Woolloomooloo using the Butler Stairs from Victoria Street down into Brougham Street.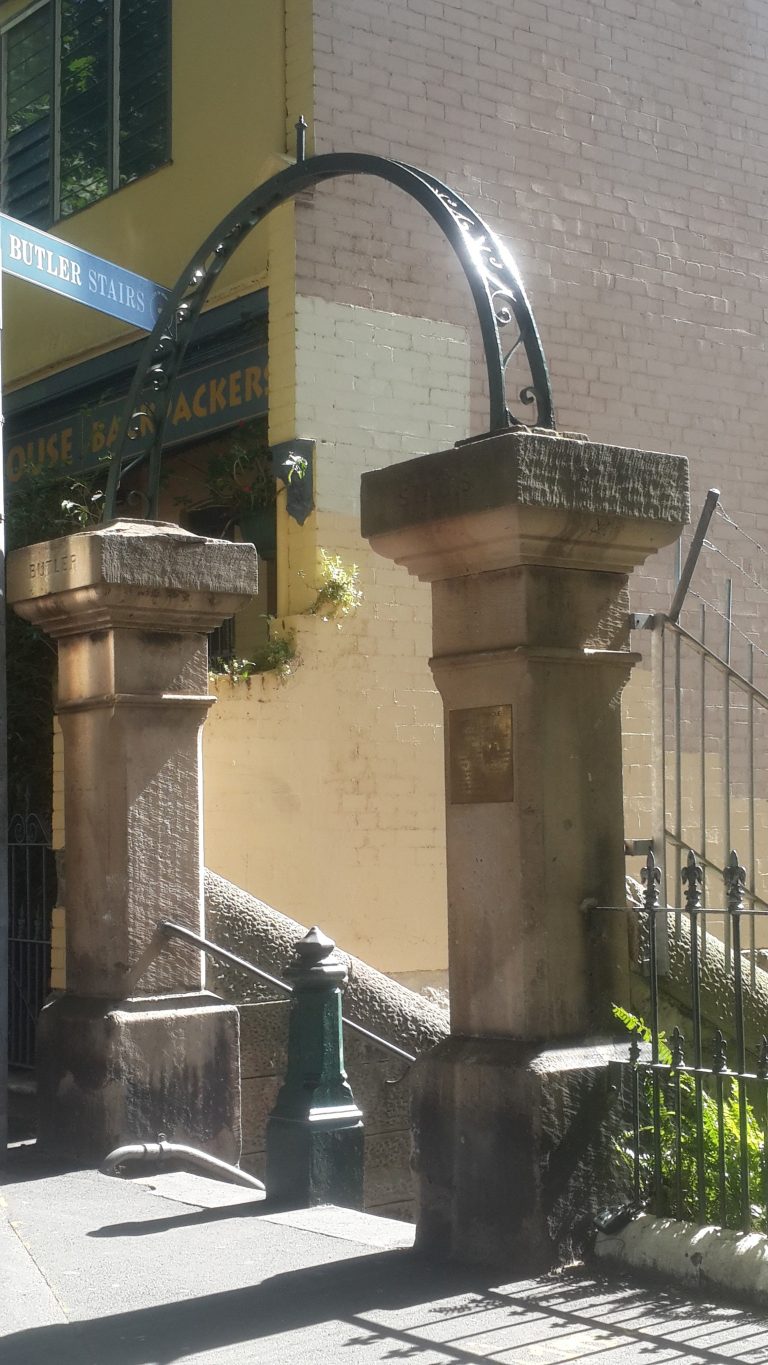 Butler Stairs are very pretty sandstone stairs, less well known than the more magnificent stairs at the end of Victoria Street, the McElhone Stairs.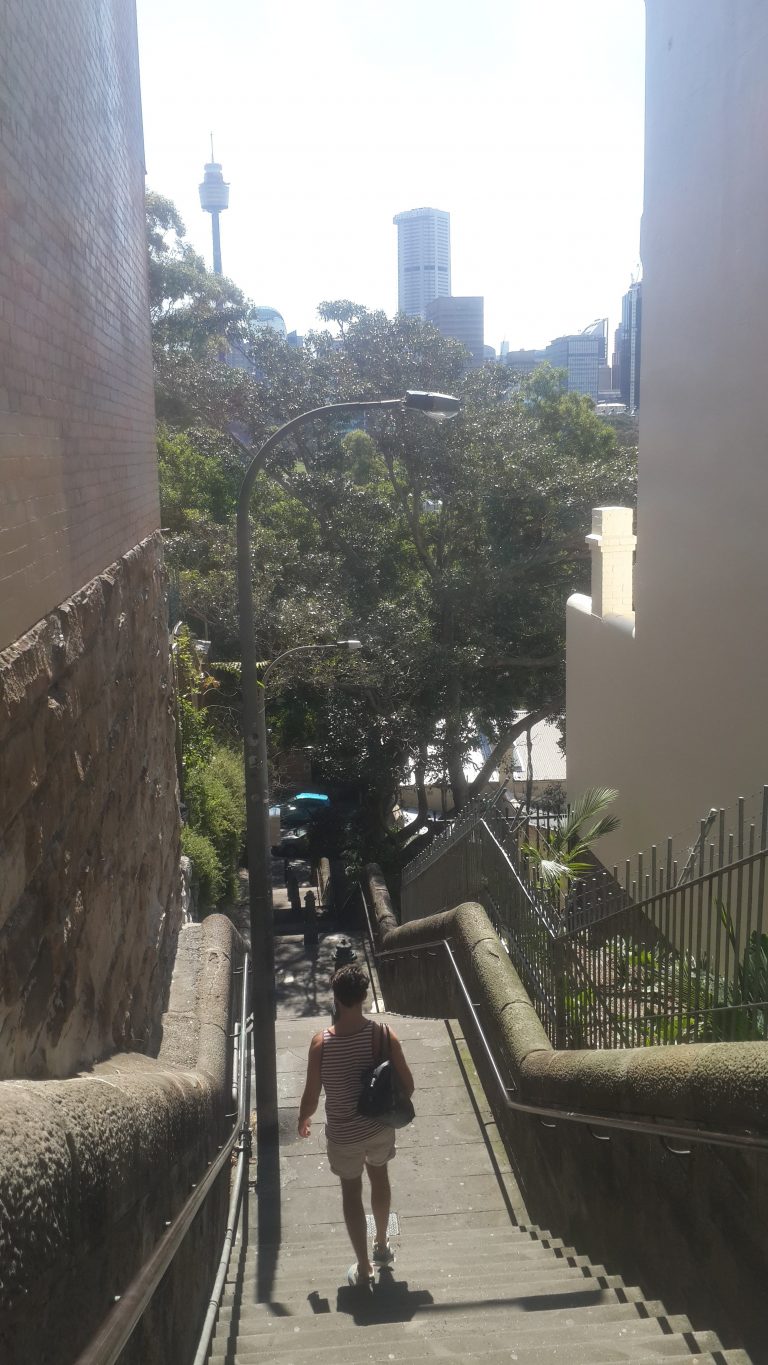 In the time I have lived in the neighbourhood the landing in the middle of the Butler Stairs has been a preferred place for French backpackers, who lounge around there smoking, playing music, and chatting in the afternoon and into the evening. Generations of French backpackers come and go and knowledge of the meeting place on the landing just gets passed on time and again. This enduring knowledge might perhaps be a modest local songline for Gallic wanderers.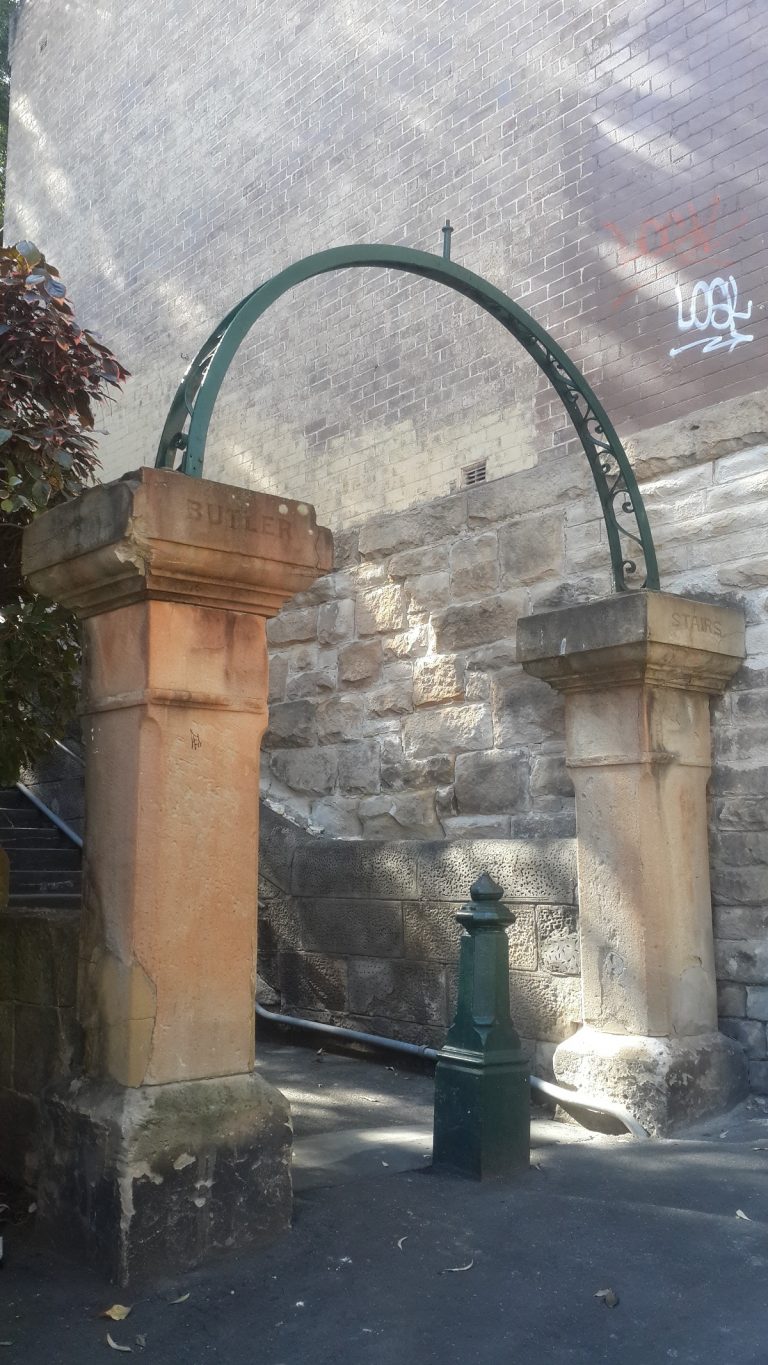 MG xx