Letters from America

Thursday 14 March 2019
This week I could see from my balcony the tops of two incredibly tall masts rising up out Sydney Cove. I couldn't see what they belonged to so walked down yesterday to have a look. Coming round the West facing edge of Mrs Macquarie's chair, looking out across the current Opera on the Harbour set for West Side Story, was an enormous ketch. I took a snap, including the dinghy in the foreground on the left for scale.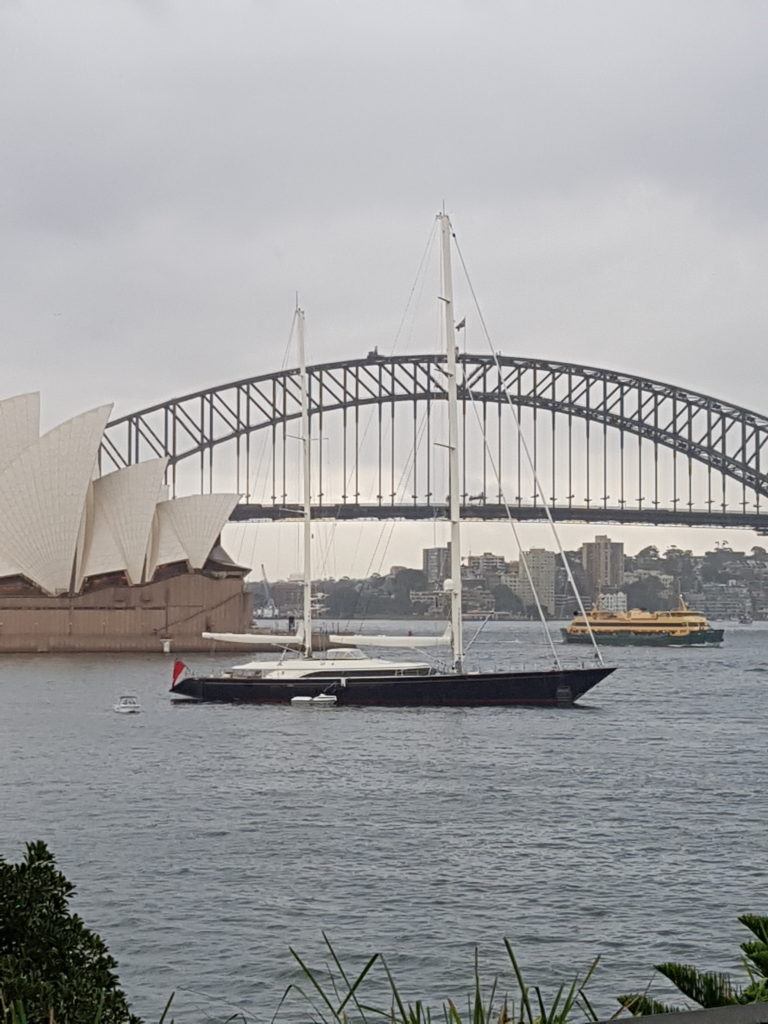 I searched the web when I got home for "maxi cruising ketch". After a bit of clicking around I discovered that this is Aquijo, the largest ketch in the world at 85 metres. She is currently cruising the South Pacific and was most recently visiting New Zealand. Her masts and rigging were designed in New Zealand and she was built in the Netherlands in 2016.
I don't want to be boorish about boats, but this was pretty special.
A couple of links:
https://www.yachtingworld.com/extraordinary-boats/aquijo-10478 https://www.stuff.co.nz/auckland/local-news/central-leader/107444289/one-of-the-largest-sailing-superyachts-docks-in-auckland–and-for-800k-you-can-charter-it
xx MG