Letters from America

Sunday 17 December 2017
I have just come home from my December visit to Canberra, just in time to send out this week's Letter from America.
It was a great visit. The weather was pure Canberra summer, all hard blue sky although we had a huge thunder storm in the middle of the second night. I had an unexpected pleasure from the profusely flowering roses planted right under the balcony of the hotel room. With the intense heat during the day and the long afternoon, by early evening the scent of the roses coming up into the room was very strong – a lovely evocative perfume which took me by surprise. Here is a photo taken by me looking down over the balcony straight onto one of the culprits: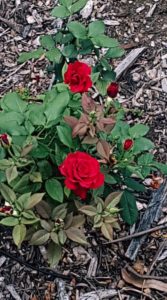 This beautiful flower reminded me of an unforgettable book that is treated as a children's book (which plainly it is not), Antoine Saint Exupery's The Little Prince.
Here is a link to Chapter 8 of the book which concerns the Little Prince's relationship with the rose. It is a tale of complex love and painful awakening to the meaning of things. I highly recommend looking at it and the author's charming drawings. The chapter is quite short perhaps 300 words, and, as I said before, unforgettable.
http://papermine.com/pub/2005#article/34735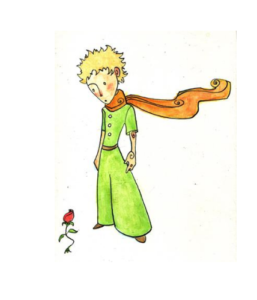 "The fact is that I did not know how to understand anything! I ought to have judged by deeds and not by words. She cast her fragrance and her radiance over me. I ought never to have run away from her . . . I ought to have guessed all the affection that lay behind her poor little stratagems. Flowers are so inconsistent! But I was too young to know how to love her . . ."
MG
xx
never complacent in love