Letters from America

Thursday 18 May 2017
I have just got home today after a five day round trip from Sydney to the South Coast to Canberra then to the country block and finally back to Sydney. It was all fairly packed with action and adventure. There is so much to report. For now I will just put in a couple of photos I took at the hotel I stayed at in Canberra, to show how beautiful the scene was.
More to report and I will do that over the weekend, inshallah, so to speak.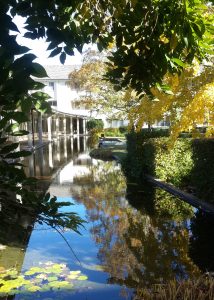 The lovely colonnaded catwalk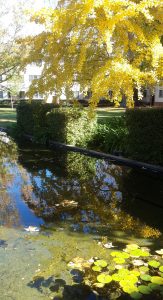 Gingko tree
With all its delicate fan shaped leaves golden for the season.
Resident wildlife in the long pool included carp and wood duck. The carp were of a great size and just hung there in the water expending no apparent effort, just doing their elegant thing. Most of the wood duck, including the one in this photo, were wisely tucked up for warmth and sleep when I arrived – the weather was a little cool and grey that early afternoon.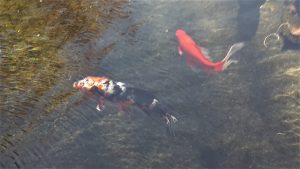 And so good night my friends, MG xx