Letters from America
On Saturday 26 November, I made a brief journey down to my (very little) place in the country and can report that it is flourishing. And even though many of the Spring wildflowers have finished some are still going well including pink flowers with tiny round petals that grow in little clusters along reed-like stems. The stems rise up here and there out of the assorted wild grasses and are in every way as elegant and a delicate as flowers that grace an English meadow.
I have one photo of the sky which was very dreamy. The photo doesn't really do justice to the high summer cloud, but there it is. The photo reminds me of the skies in the road movie by Ivan Sen "Beneath Clouds" if anyone has seen it, which are the skies of Western and mid-Western New South Wales.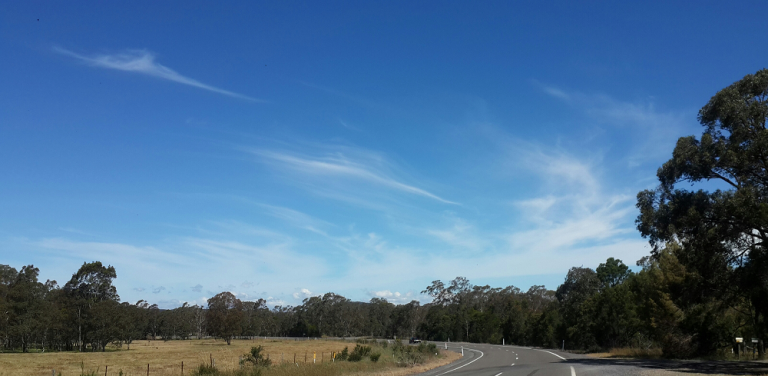 I have another photo too. a bit over exposed as it turns out, which I took when I stopped by to look at the town water supply, which is deep right now, and full of life – bursting with life! The results of further investigations will be reported 🙂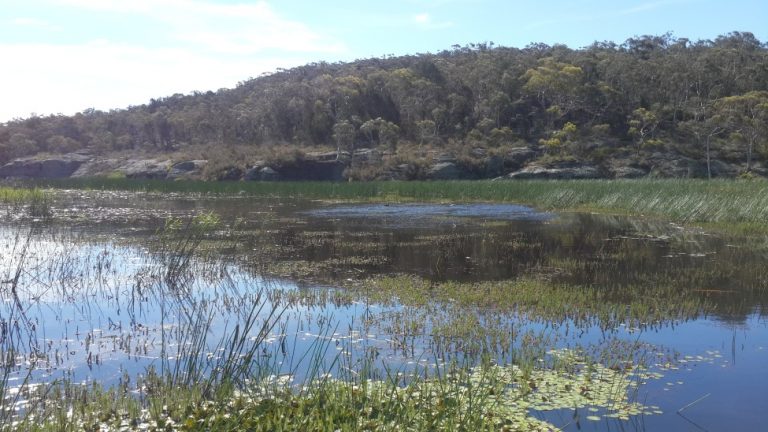 xx MG