Letters from America

Sunday 29 October 2017
Even my first post was about a part of the coast on the south side of the harbour bridge. So here is another post in that same tradition, this time about a favourite surf beach at Maroubra, South Maroubra in particular.
Earlier in the year, about August, I visited this favourite beach and took some snaps of the surf and sky after a spectacular storm and swell. Here are some of the photos, the first looking to North Maroubra showing the crashing surf on the cliffs there: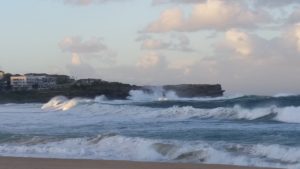 This second one is also looking to North Maroubra, but it includes a surfer for scale:
I am also including a photo of the well known rifle range on the headland at the South Maroubra, you can see the series of targets set up in the distance here: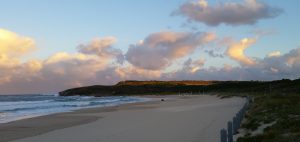 In the scrub on the headland round the rifle range there used to be a tradition of abandoned dogs inhabiting the rough terrain. They came to be known as the rifle range dogs and were a distinctive type of dog, long legged, low haunches, solid colours, howling as often as barking and making excellent guard dogs. There was a time apparently when they were relatively common pets in the eastern suburbs. I only ever got to know one of these rifle range dogs, and it was quite a while ago. His was a large hound called Bernie and he belonged to a notary public who lived near Bondi Junction. He had a very distinctive musical yowl which he used more than he did bark. Once he had determined you were friendly and here to do business he just flung his enormous frame into his bed and relaxed. So here is an article from the Sydney Morning Herald 1957 addressing the phenomenon of the rifle range dogs, here called the wild dogs of Malabar (as Malabar meets the south headland of Maroubra).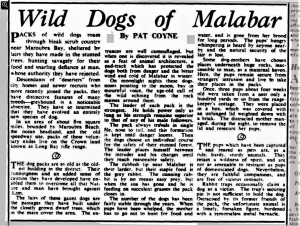 And here are two final gratuitous images of the surf with surfers and the lovely sunset sky at South Maroubra in August.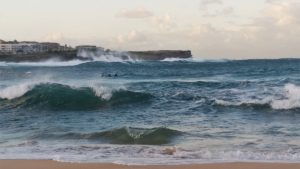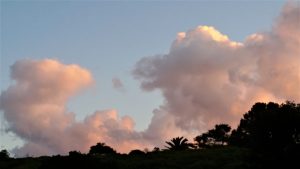 In praise of all the great things on the local coastline,
MG xx