Letters from America

Thursday 6 April 2017
I have been in the country for a couple of days. Doing country work things and also rummaging around in the outdoors, probably the New Zealanders would call it tramping.
The night sky was especially beautiful on Tuesday night 4 April. There was a half moon (a moon that looked as though it had been cut squarely down the middle). In the early hours when it was lowdown in the sky it became a luminous buttery gold. And even with a bright moon the stars were beautiful. We don't see anything like it in the city thanks to city lights. But in the free open country skies the stars are a wonderful presence. The sky does not feel like a flat ceiling over the earth. It feels like a soft dark presence cloaked over the earth with the stars screwed in at their various places – thousands of them! And the stars shine back out from the dark softness. So beautiful to see in the middle of the night when stumbling out to use the bush loo.
So here is a photo taken on a walk on Wednesday 5 April. In the top left side of the image in the sky you can see dark flecks – birds. This was a flock of Yellow Tailed Black Cockatoos. The cries of these birds are marvellous. It all sounds like mischief to me. When I find a good recording I will include it. [Ed: http://www.birdsinbackyards.net/sites/www.birdsinbackyards.net/files/factsheets/audio/calyptorhynchus-funereus.mp3]
The image as a whole shows another one of my compelling shapes. This one is the shape of the arch. The arch in this instance is formed by the trees growing over the country road.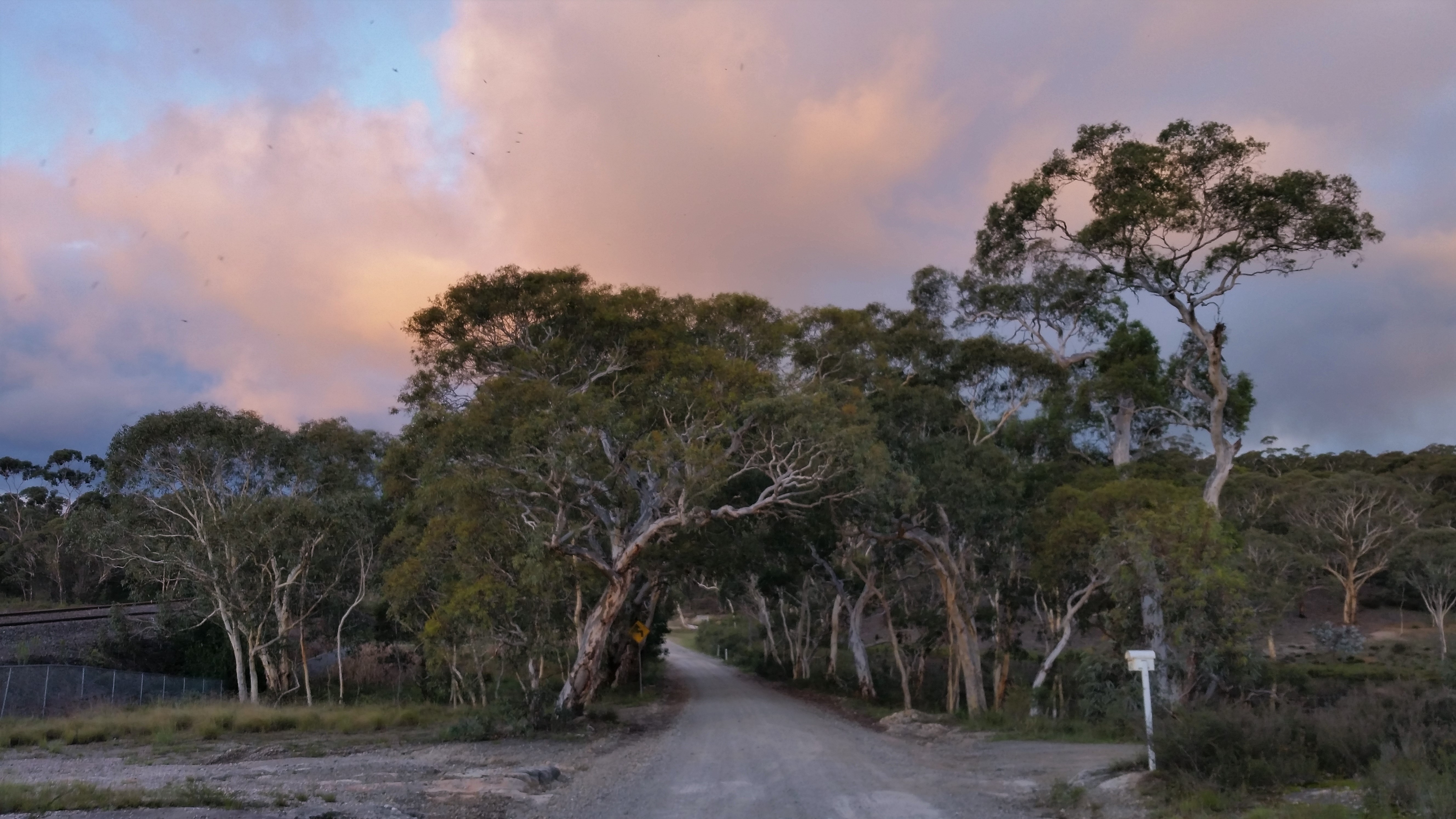 Good night friends
MG xx