Letters from America

Wednesday 18 October 2017
In the last week I have been to Canberra and Melbourne and locally, to Parsley Bay, and also to the country and it's been a pleasant time though busy and a little mixed too, with recurring flu.
Melbourne is a favourite place. I had planned to visit the National Gallery of Victoria*
to see the exhibition there of prints by the Japanese print maker Hokusai and had bought my ticket on line in advance. I also ended up going to see an exhibition of 70 years of creation by the House of Dior.
(*does anyone else think it's odd to have a National Gallery _of_ Victoria? I mean it's a National Gallery of Australia…).
Here is a very splendid gown from the Dior exhibition, designed by John Galliano whose work is the only dress designer's work I ever instantly recognise – because of the striking audacity of the billowing sculptural forms he created. I have just never get tired of them: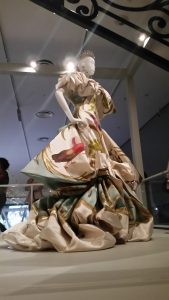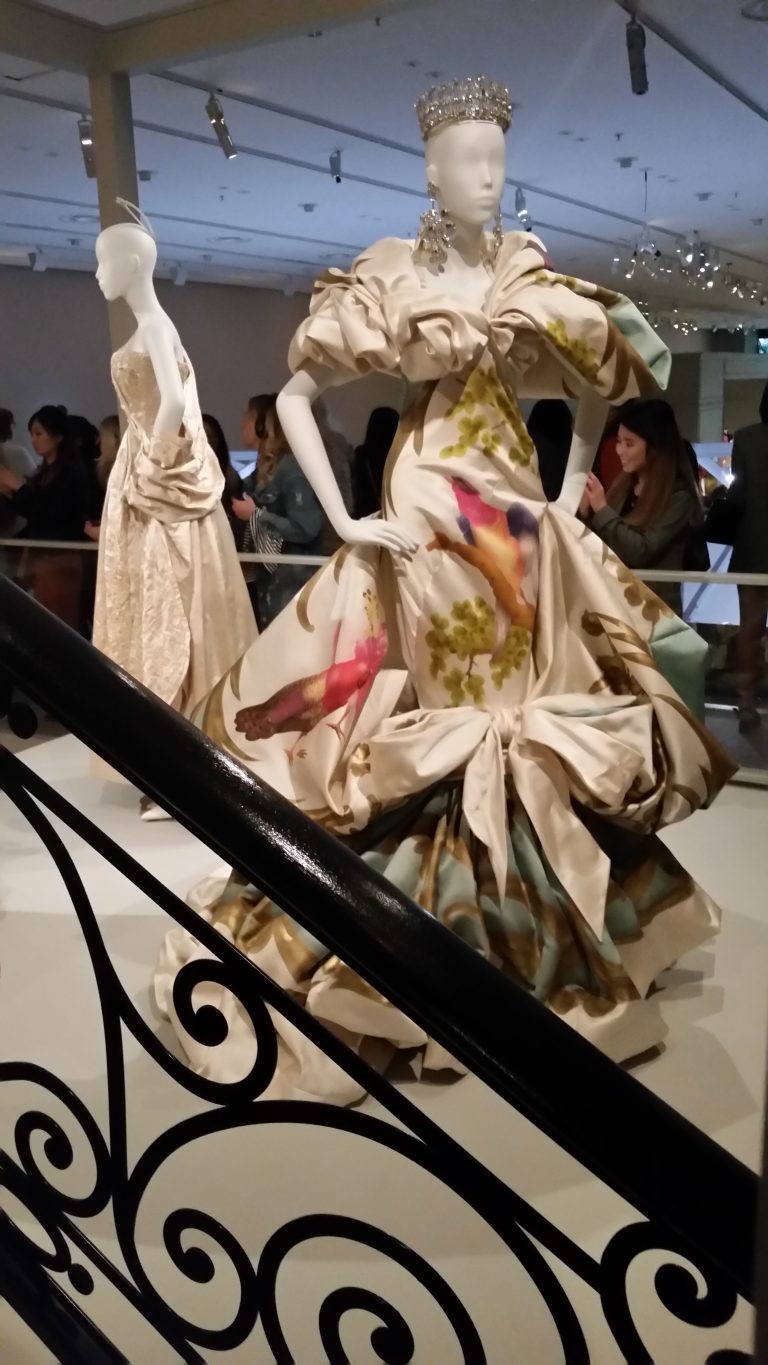 The other exhibition I went to, was of the Hokusai prints. It was beautifully curated, whereas so many exhibitions are dumbed down. This presentation by contrast, was a challenge because the subject matter was rich and the Japanese cultural context always so different. Some of the images have been heavily commercialised over the years, but even so, seeing them "in the flesh", they didn't seem old. These well known images include a series of Mt Fuji images, and here is the print of Mt Fuji with lightning: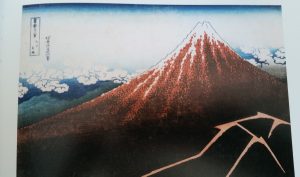 xx MG