Letters from America

Sunday 24 June 2018
I haven't posted about any flowering trees for a little while. My flowering tree this time is a lemon tree, not from local life but from a set of French medieval tapestries that have been on exhibition at the Art Gallery.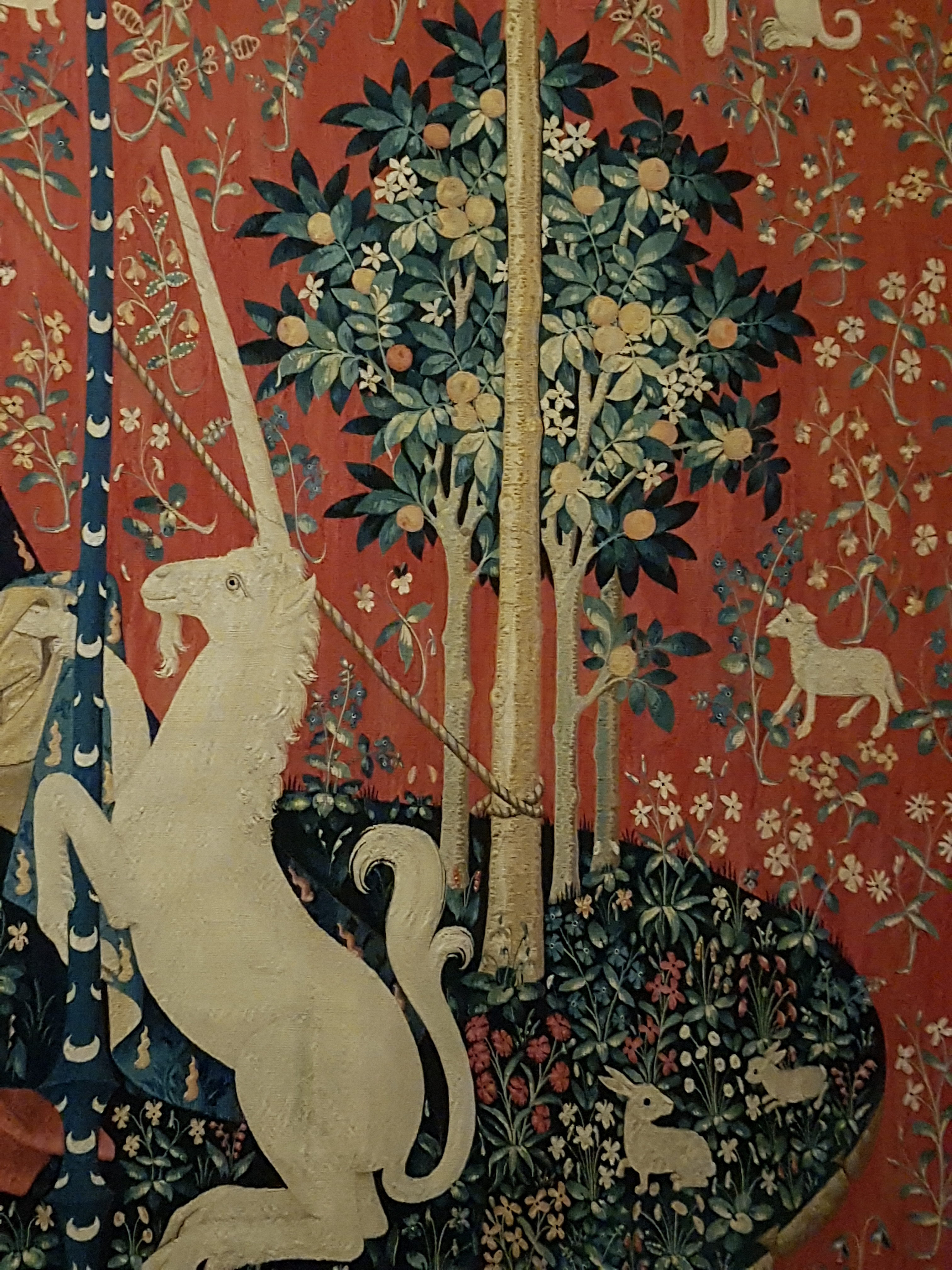 I specially like this tree because it accurately depicts that habit which many lemon trees have of flowering and fruiting at the same time. And the flower of a lemon tree has one of the most evocative scents.
The context of the tapestries is the age of chivalry in the late Middle Ages. But there is no trace of darkness or punishing cloistered religious life that I for one, so often associate with the Middle Ages. Instead it's a sensual paradise of garden, music and luxury. The mythical unicorn appears in all the tapestries together with the virgin maiden. The story has it that the unicorn is only tame for the virgin lady.
Curiously I found in my investigations that the original unicorn figure – a mythical wild man from Mesopotamia – was civilised only by the temple whore. I was interested to learn in that social reality the temple whore was a respected figure herself, charged with the responsibility of making men into better versions of humanity (than they were when left to their own devices).
MG xx