Letters from America

Saturday 4 November 2017
We haven't had any updates on flowering trees for quite a while, so here is an installment which presented itself in a really compelling way today after the rain. I was on a local adventure to the City and passed through Woolloomooloo where the jacarandas were enchanting.
First picture is in the area of neighbourhood closed to traffic, and it's picture book pretty.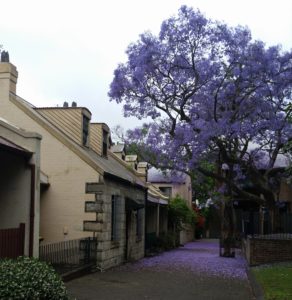 And we also have Cathedral Street (at the less salubrious end and with wheelie bins 🙂 ).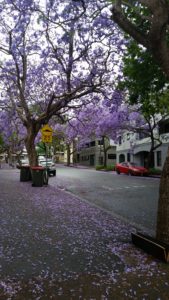 from the City garden
MG xx