Saturday 10 October 2020
How sweet is this little bouquet? It has actual lilac blossom in it – which you would never see in a commercial flower arrangement, not ever.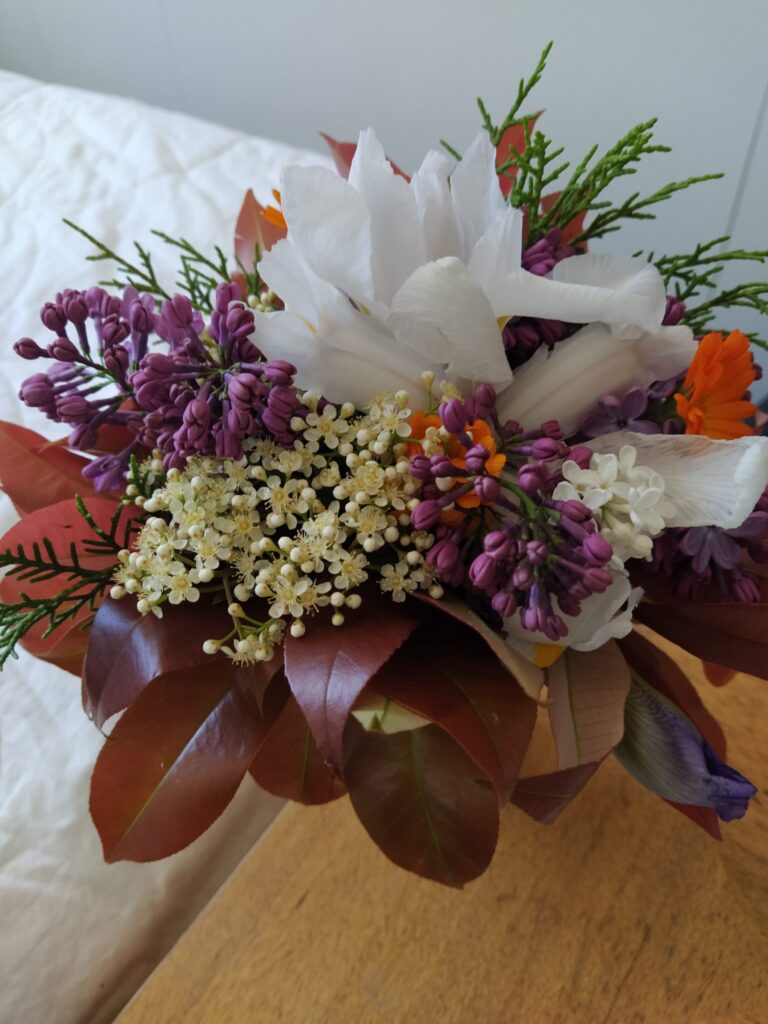 Apparently some dignified ancient crone sells these home made bunches on a Saturday morning somewhere in Canberra – Kingston perhaps? My girlfriend and her partner always get me one (instead of bread at the local bakery, because much as I like bread I'm not _totally_ into it).
It's a sweet thought when they drive by on the way home to Sydney – which they did this morning, to collect the beloved dog I've been dogsitting – which it is my absolute pleasure to do.
The visiting dog: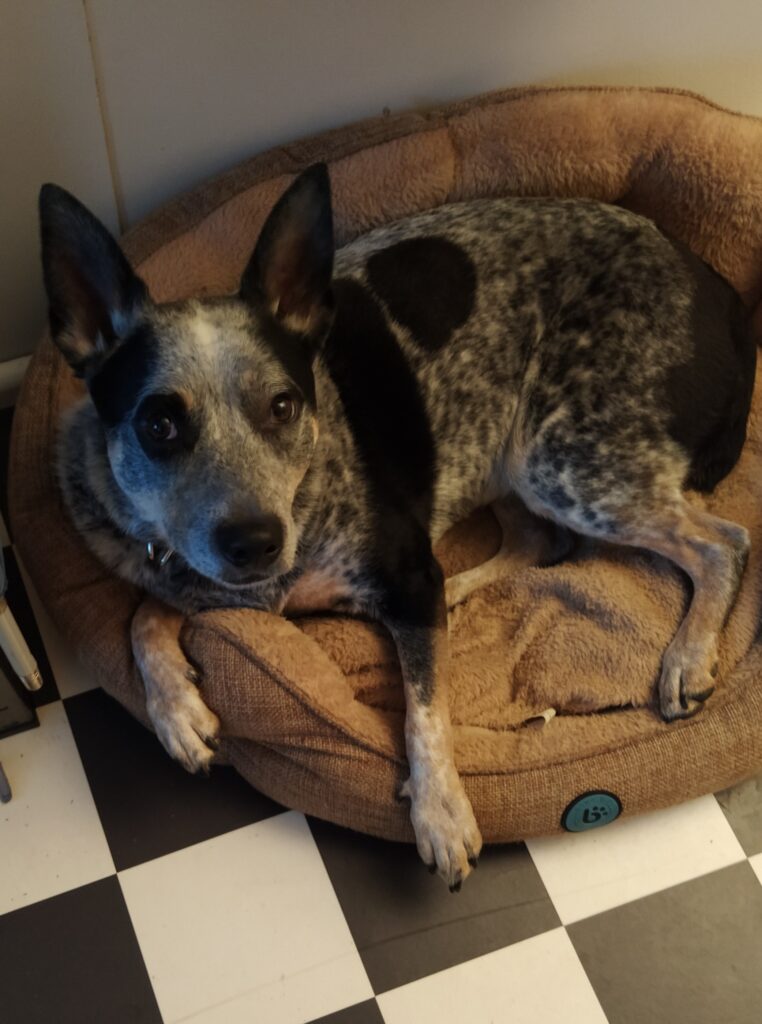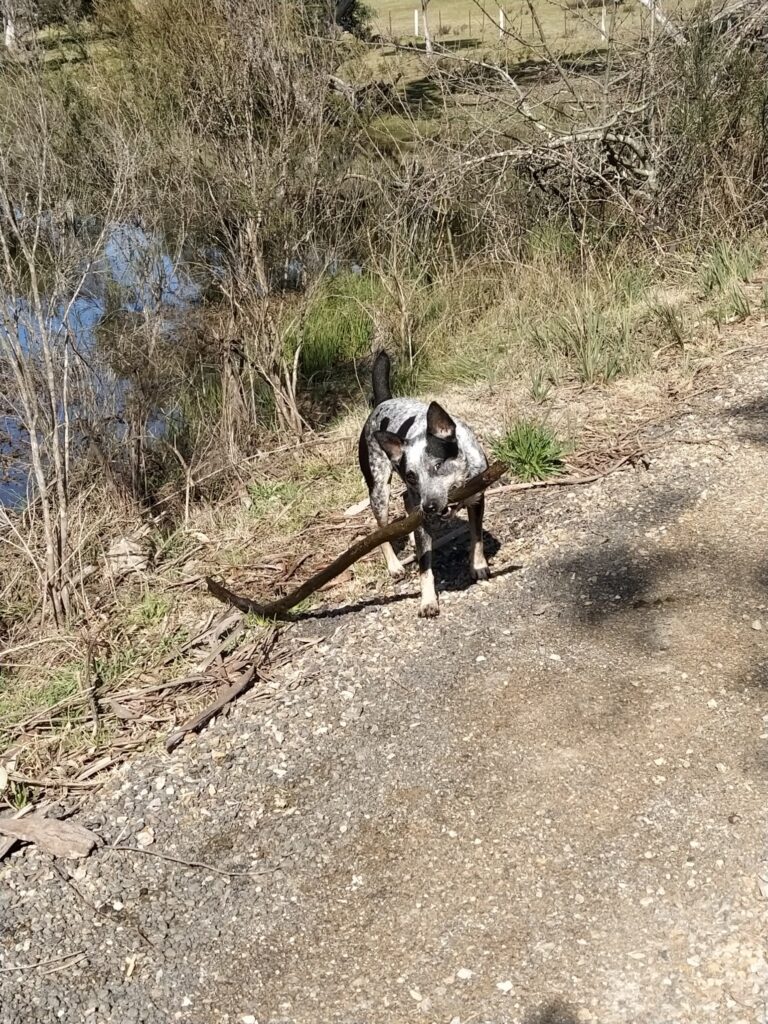 He's a lovely soul, a stumpy tail blue heeler. He's adept at finding old tennis balls. In the middle of absolutely nowhere he'll appear with a tennis ball, soggy and unthrowable. In this picture he settled for a stick – a mega stick.
xx MG