Friday 9 October 2020
Once you are a bit more than an hour out of Sydney and you're on an older road, you'll start to see what we haven't seen for four years – apple trees blossoming by the roadside.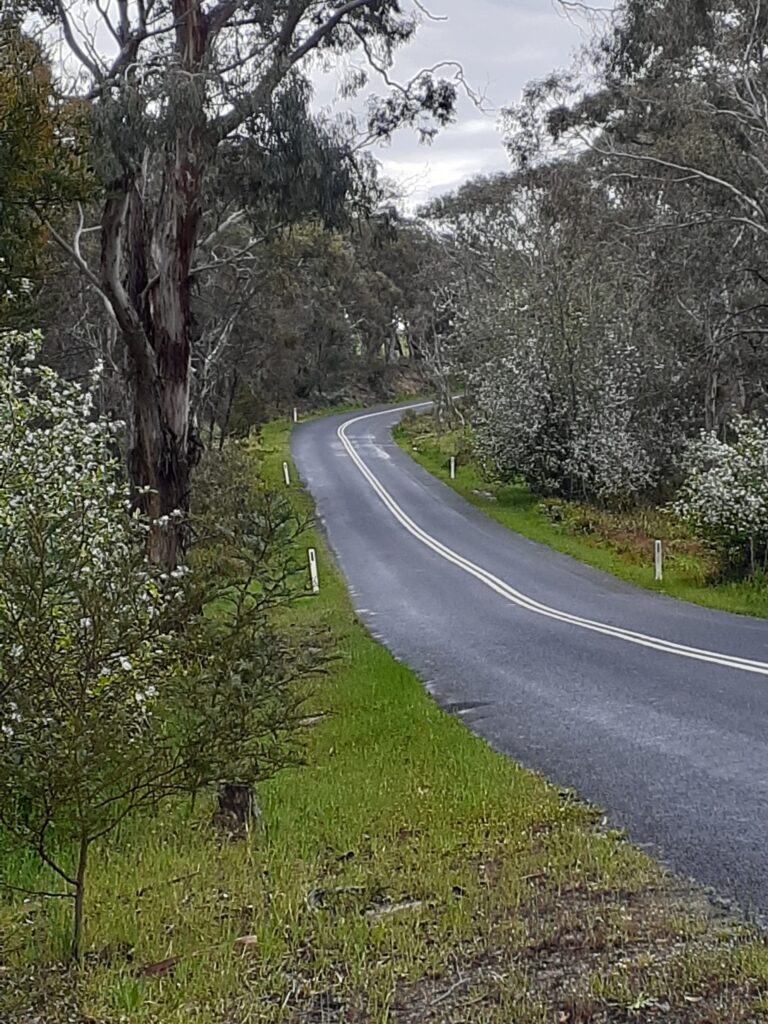 It's so lovely to see after years of drought.

I've been told apple trees especially like to grow next to railways lines, because the blue metal dust from the the basalt railway ballast is a fertiliser.

Here is the blossom from a flourishing tree next to my local rail line. I think I should expect excellent fruit from it. Cider would be nice. And instead of origin by paddock, origin by stretch of road or rail.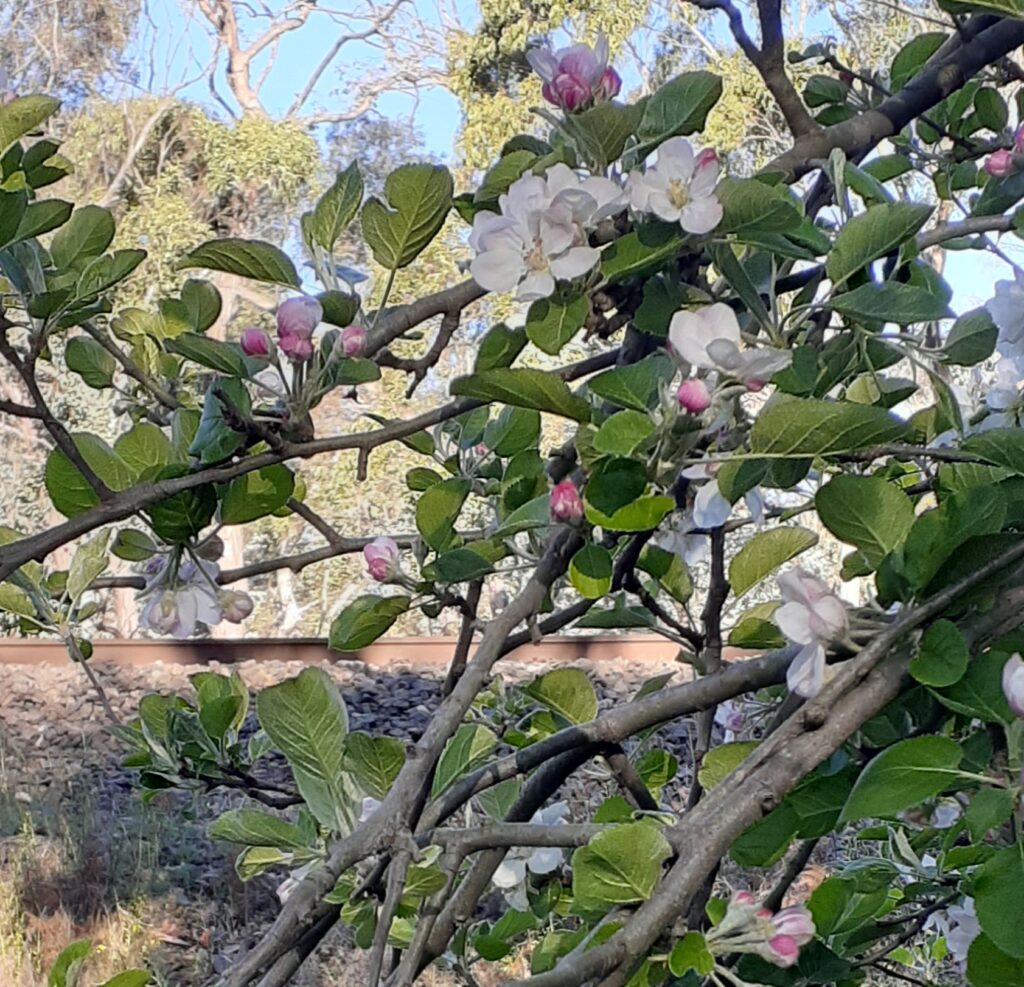 xx MG