Friday 22 January 2021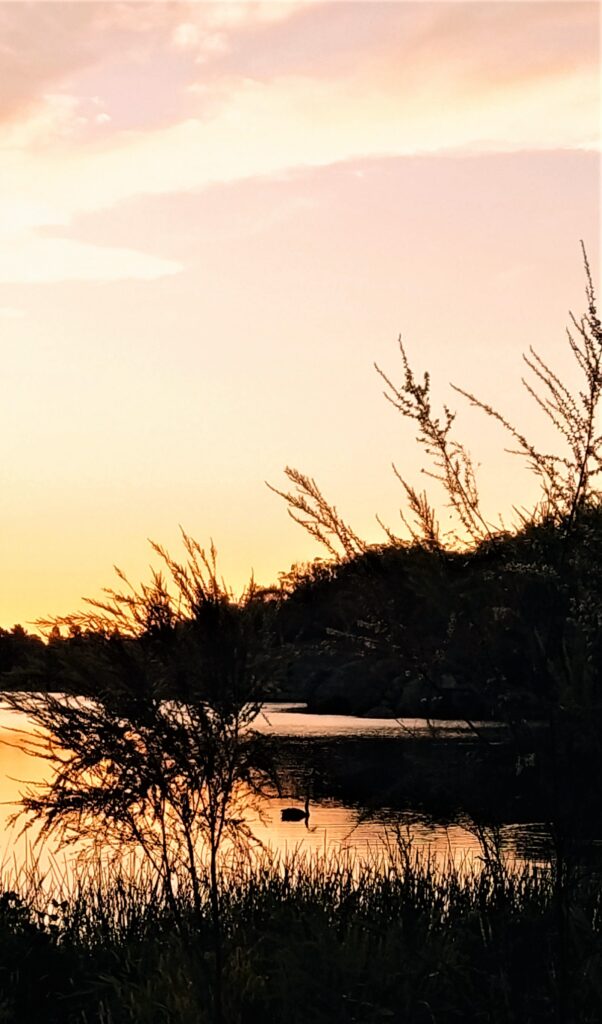 A few people have asked about the swans, so this is an update on that important situation 🙂 You see here the last remaining swan. At first one adult and three fledglings disappeared. They were spotted on a large billabong about 15 minutes drive from here. For quite a while one of the adults remained with the two smaller offspring. Then it appeared there was only one gosling left and the adult seemed to come and go intermittently. Now we have only the one young swan left. He seems to have befriended the resident ducks and coots and grebes and is hanging around with them when I see him, which is most days I am here. I was given a kayak for Christmas and often paddle on the water now. At first he could not fly to escape approaching boats, he would just do an ungainly running and flapping thing without effective lift off. It became apparent he has some kind of lameness in one of his feet so he can't get the power to propel himself in the same way as the other swans. In recent times he has managed to get aloft, though he stays to about 5 metres above the water, no higher. I called this last swan Harold after the poem Child Harold by Lord Byron (who was himself lame).
Just confirming friends that I am in Sydney next week. I am so incredibly grateful we have not experienced covid the way so many places have. Also I do have some time still available later on Wednesday 27 January 2021.
xx MG