Sunday 11 October 2020
I've been meaning to provide an update on the swans. Here is an image from the last available set of photos. With spring the evening air is thick with insects so the image is a bit busy with them.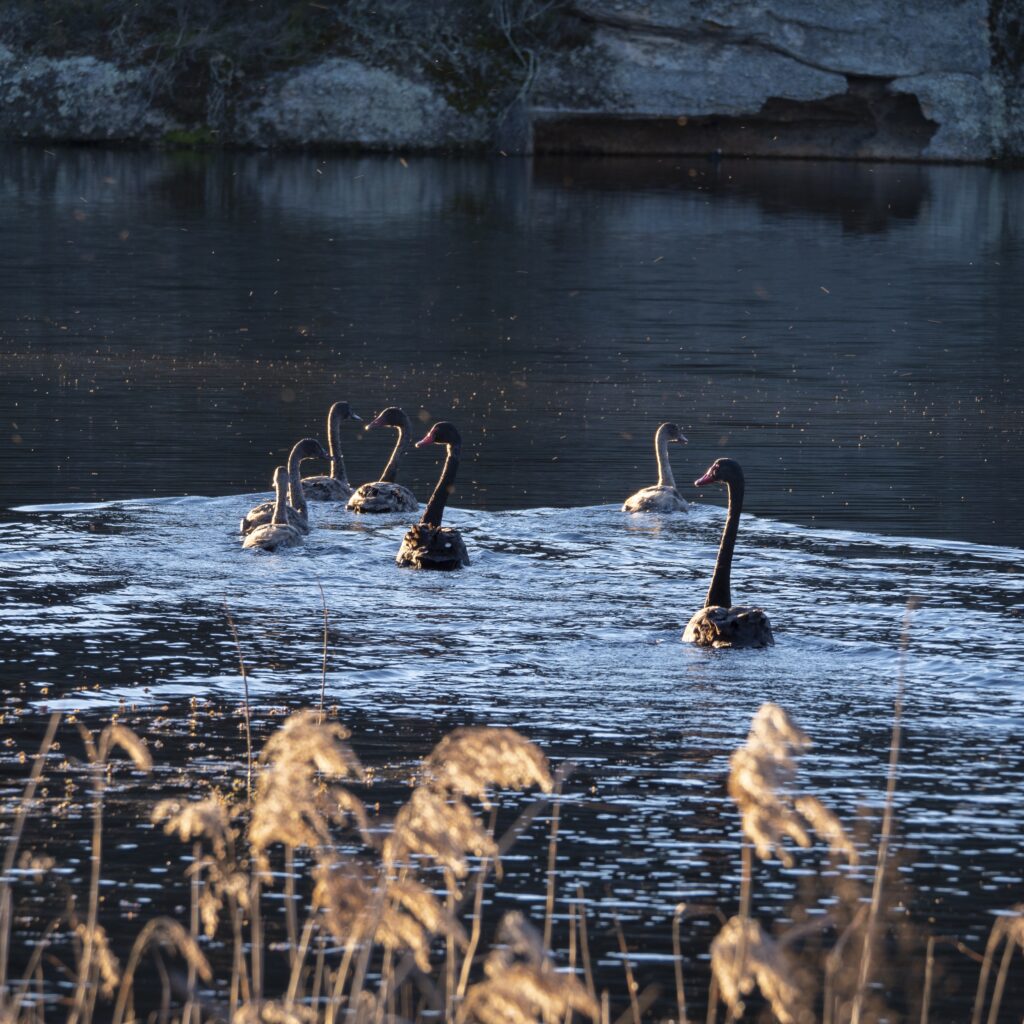 We don't see the swans so much these days though. I suppose they need to travel further for feed. Every green reed on the water's edge looks as though it's had the same perfect haircut from the swans.
xx MG
PS I am planning on having some more MG new images for the Galleries later in October.