Good morning friends,
This is an update on my travels in the coming months.
I have scheduled visits to Sydney:
Sunday 2 August to Sunday 9 August, and
Sunday 6 September to Sunday 13 September.
Outside my scheduled visits to Sydney I visit Canberra, Wollongong and the Southern Highlands on an ad hoc basis.
I won't be available for most of October because I have some personal commitments but I'll be back again after that.
Also just an FYI, I haven't added much to the Galleries in the last month, I've been occupied with construction and setting up a productive winter garden, bear with me I will see what I can do 🙂
xx MG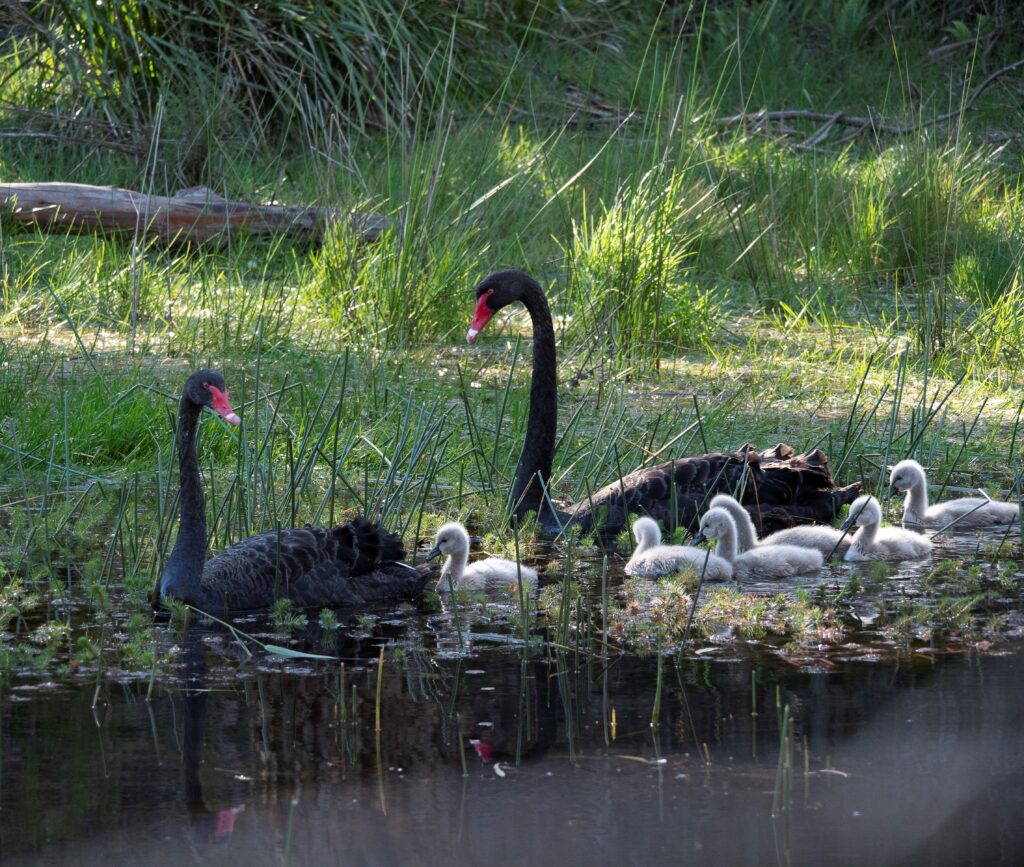 This photo was actually taken at the end of June when the cygnets were about six or seven weeks old. I can report there are fewer now – five – but they are about twice the size. In the distance they look like a fleet with two aircraft carriers and grey destroyers round about. I would post a more recent photo but now the cygnets are larger the family has been staying further out and therefore out of range.