Letters from America
These letters are my glamorous aunt's posts on her adventures and her life and times as a
♦ mature Sydney escort ♦
Sunday 29 April 2018
I made my way down to the Harbour yesterday to confirm the best theory for the Bridge problem – which is that it all depends on the angle at which you are looking at the Bridge…  no need to be concerned that some working party for Bridge Climb has re-engineered things to suit themselves!
So here is the photo I took which confirms the best theory – for which a number of people have to take the prize.
I took this photo at the Opera House and got a bit distracted by the way the great stone ends of the bridge do not actually connect to the structure.  Although I have long forgotten where I read this, my understanding is that the stone structures were never part of the original design.  They were added on after an objection was raised that the Bridge-using public would be too uncomfortable seeing the bare steel structure without some "grounding" monolithic book ends attached.  So back in the day the Bridge's engineering was regarded as too radical for the average punter.   My only lament is that the ends aren't clad with Sydney sandstone instead of a grey granite.
But on this subject curiously I have heard a similar story about perceptions of the Anzac Bridge.   For many years the suspension cables of the Bridge were adorned by some diagonally attached wires which had apparently had been added to the structure to "reassure" Bridge users that the cables were not unstable or too light.  The underwires were totally unnecessary, just put there for "effect".
I have not much else to report this week, save I have bought a small piece of scaffolding (with adjustable legs for working on slopes) and did a special trip to ferry this new prize down to the country.  Once it is in action on the little construction project there I will report back with a photo.
So the only other photo for this week is a picture of the suspenders on my new lingerie – which the label describes as "Ruby" coloured.  One way to welcome in the Autumn.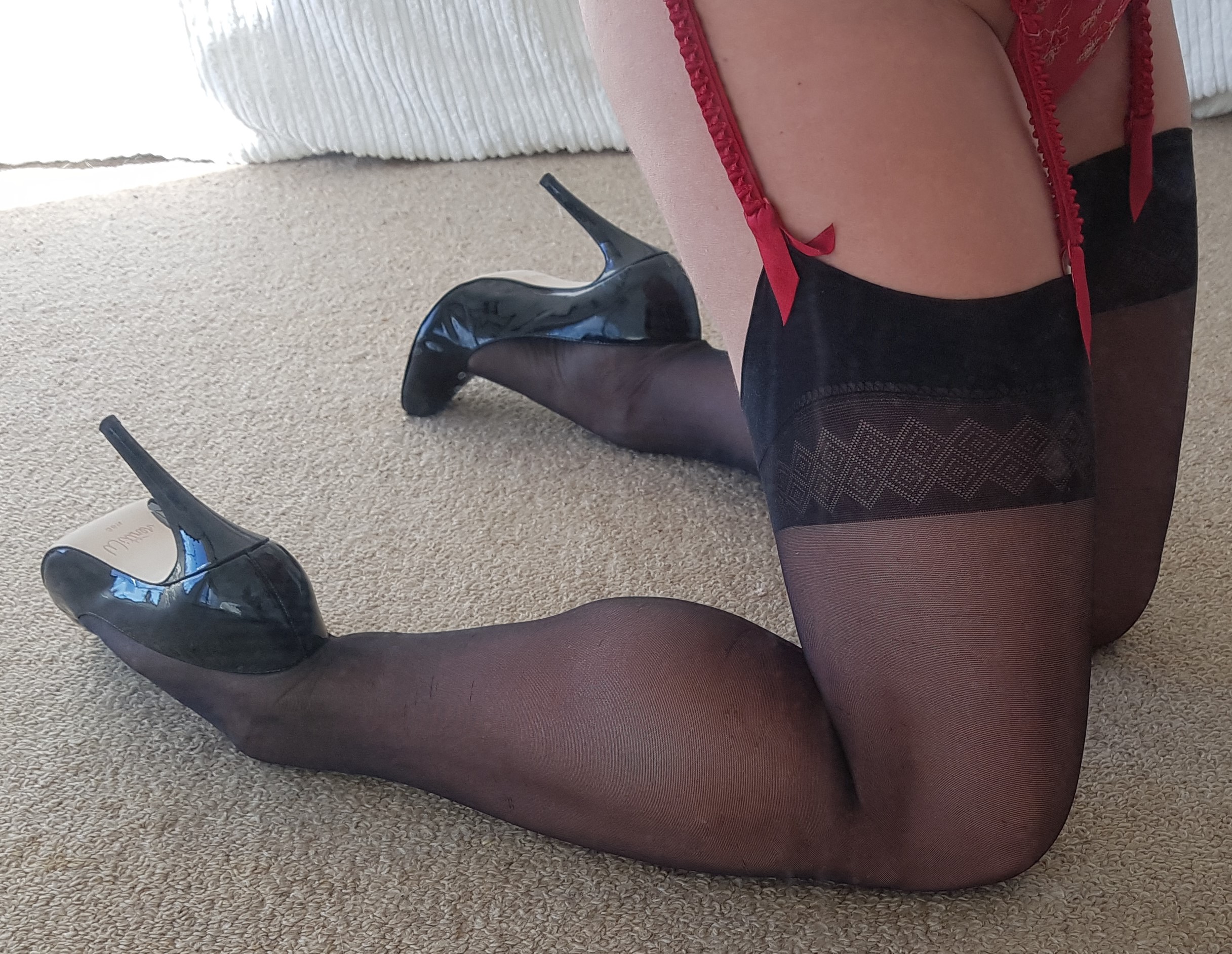 Your glamorous aunt
xx MG
PS a picture of a more golden and grey Autumn from the balcony: