Letters from America
These letters are my glamorous aunt's posts on her adventures and her life and times as a
♦ mature Sydney escort ♦
Sunday 7 January 2018
It's the New Year and I don't do resolutions so much as I find myself somehow embarking on various new projects, generally a bit domestic.  This New Year it seems to be Rejuvenation Grout.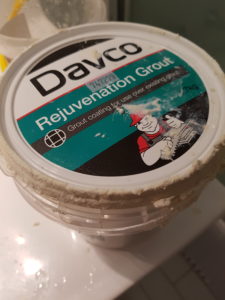 Well I have bought the product and I am hoping it will transform the tired tiles of the bathroom into something a bit more, hmmm luminous may be :-), or just a bit whiter would be ok.
It's been a nice start to the year otherwise.  I had a lovely unexpected visitor on Saturday afternoon.  I don't often get magpies up on the 12th floor so it was a treat to hear that melodic gargling sort of song so close by.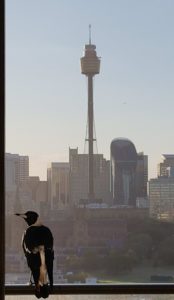 I drove back from the country on Saturday and listened to the radio on the way – as a lot of you know, I love the radio.  On this trip the ABC was rebroadcasting a feed from the US National Public Radio (NPR) and I had a couple of treats.  One was a show on bluegrass which was an excuse for me to rummage around for favourite modern blues music when I got home.  Here is a link to a performer composer I really like and who is a great blues hero for souls who live rough.  It's Chris Whitley with his melancholy guitar:
https://www.youtube.com/watch?v=fI8ISl7xpg4
Wishing all the best to all of us for the coming year.
MG xx