Letters from America
These letters are my glamorous aunt's posts on her adventures and her life and times as a
♦ mature Sydney escort ♦
Saturday 22 April 2017

There was a comment made recently, that I cannot find now (but will find no doubt as soon as I have posted this!), in which the gentleman said he preferred white lingerie to black.
This morning I was looking through old folders on the computer.  I was looking for particular copies of photos by a Japanese photographer Akira Sato – which I also did not find.   As it happened however, I came across an old photo set which includes white lingerie (and silver stilettos).
These photos were taken in January 2014 (around the same time my Vitamin D tan photos were taken), so that's three years ago.  For the record I have also included here a copy of one of the photos by Akira Sato that I did find on my computer.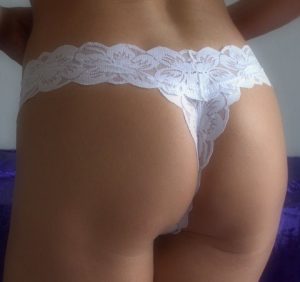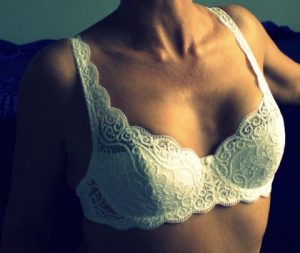 And also included, the fabulously gratuitous silver stilettos: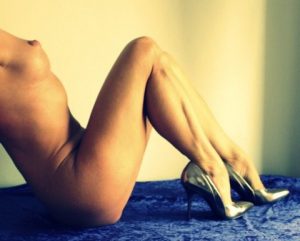 This is the Akira Sato photograph I found in my files.  It may not be to everyone's personal erotic taste.  Even so it's a very dramatic composition I think, with the full body yakuza tattoo, the hard bare surface and the ambiguous surrender of the girl.  Included here for intrigue.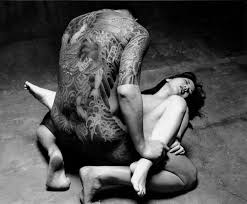 Signing off for this Saturday afternoon my friends,
I am going swimming later and must first get a half an hour's sleep if I can as it was a late night last night…
MG xx