Letters from America

Saturday 22 April 2017
There was swimming later in the day but no real sleep beforehand (as I had hoped).
The water was warm the way the sea gets warm in the evening. The white on the waves was luminous.
Must only swim in the evening.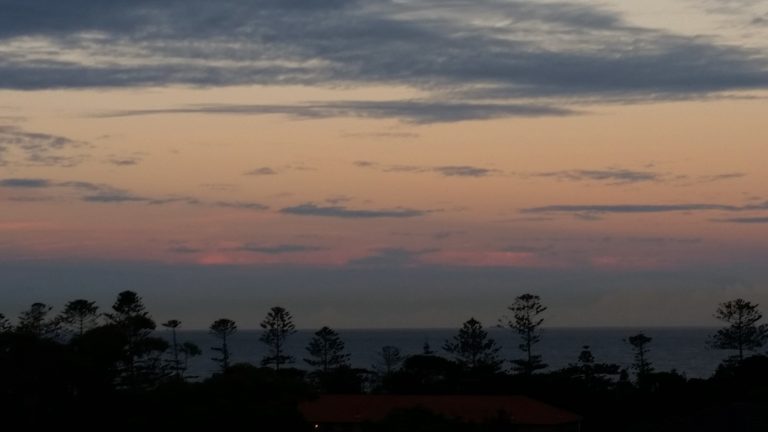 Lovely sunset Northern Beaches view.
And after we had recovered from the waves my girlfriend and I had sangria and tapas outdoors at one of the busy little restaurants on the promenade.
Signing off for real this time,
MG xx