Letters from America
These letters are my glamorous aunt's posts on her adventures and her life and times as a
♦ mature Sydney escort ♦
In any given shopfront strip you will likely see one of those shops with crystals in the window and delicate weavings hanging all around.  And the crystals of various kinds and shapes are displayed with a little card explaining what they will do for you (fix your love life, fix your gout, and so on).   Well I could definitely have done with one of those cures over the last few days.  In the absence of some crystal magic I had Codral which worked on the symptoms but not on the problem – I am at one with the holistic types on the relative futility of that.
There are other strands to modern "herbal"  healing too: including aromatherapy and colour therapy.  I do have one of those oil burners which I try to use to give the apartment a nice background scent, if it's done well then the scent is virtually undetectable.  I have two scented oils:  mandarin and ylang ylang (which is an earthy kind of floral).  I have given up using the ylang ylang because I spilt some in the bedroom not so long ago and it had such a gruesome half life, it has permanently worn out its' welcome.  The mandarin is less well known territory.  Colour therapy really I don't know about though I  think it's well intentioned it is seriously dotty having to do with spectrum colours and chakras (of which there are seven I think).  You know chakras they are the energy points that go down the front of the body starting at the top of the head and they hail from the yoga tradition.
So I was contacted by a gentleman who was here in Sydney on a very short trip from London, and as there no other time to meet I agreed yes, Sunday evening was good, thinking at the time that my flu thing would be improved by then.
So I decided to apply some of my own alternative health care to shore up the plan.  I put the mandarin oil into the burner even though I didn't know what its therapeutic effect might be, I thought citrus had to be good for liveliness.  It seemed to be OK but I the sinuses were unreliable.  So I had the aromatherapy covered.
If there was one thing my intuition firmly fixed on in the herbal alternative armory,  it was red.  Red had to be good for energy and vitality.  I had to have red.  I have red lingerie which I rarely wear, and  no red clothes at all.  So bra and undies it was.
And here it is, another selfie, this one with red to advance the holistic agenda: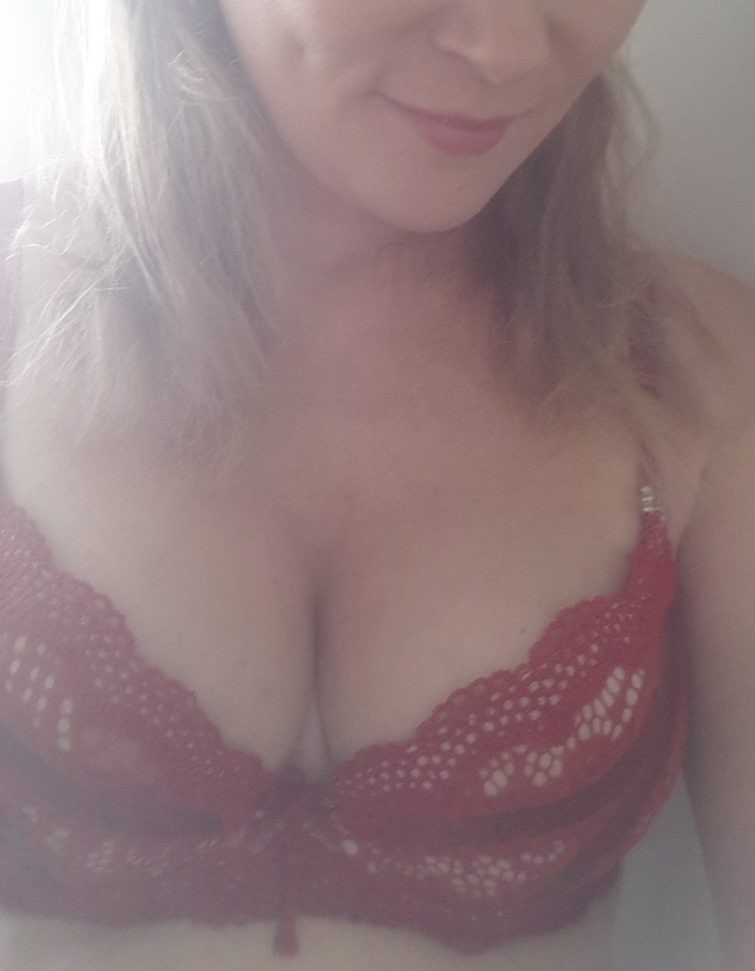 Well I had in mind another kind of red too which the healthy alternative types  wouldn't be into at all.  My favourite cocktail drink, which the English visitor agreed to share with me (and he liked it and was not just being a good sport):

In the back of my mind was the idea that a tall Campari on ice with soda and half a fresh squeezed orange, would make me feel fantastic.
Like this! (even):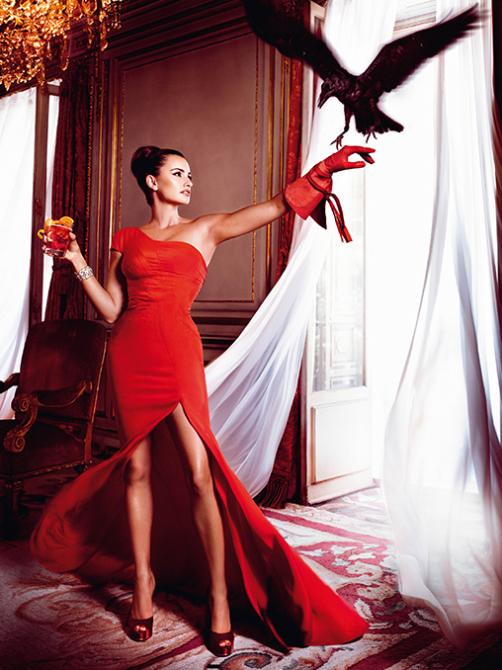 That is the divine Penelope Cruz posing for the month of July in the 2013 Campari calendar.
The very apt theme of the calendar for 2013 was, 'Kiss Superstition Goodbye'.   But the images in the calendar involved  traditional symbols of superstition such as ravens, broken mirrors,  cracks in the pavement.  Not a crystal or homeopathic remedy to be seen.
The flu did not go away but the Campari and soda made it _feel_ a lot better.
Salute!
MG xx