Letters from America

There is a chapter of Naked Girls Reading in Sydney now. It's a world wide phenomenon and I have wanted to go for many years now. This is a link if you are curious https://nakedgirlsreading.com/sydney/
So last night Thursday 1st December, 2016 I went to my first event. It was at a pub in Glebe – The Australian Youth Hotel – that I haven't been to since I was a student. The occasion took place upstairs in one of the lounges – the walls of which were suitably covered with paintings of women undressed.
There were three naked girls and the readings were Christmas readings – all very enjoyable and well done in the tradition of stand up comedy really, and improvisation. One of the naked girls I have seen before performing in other things. She is a burlesque comedienne Rosie Rivett. She was very witty and fun, as were all the girls last night really.
We also got to play Christmas Bingo, and although I did win the first round, my "bah humbug" (which was the bingo call) was not loud enough over everyone's laughing and carrying on – but that was OK as it turned out the prize was a box of candy canes and that is one thing I definitely do not need. I enjoyed the bingo card which included items such as "elven exploitation" and "Bad Santa". Here is a picture (a little fuzzy) of elements of the ambience.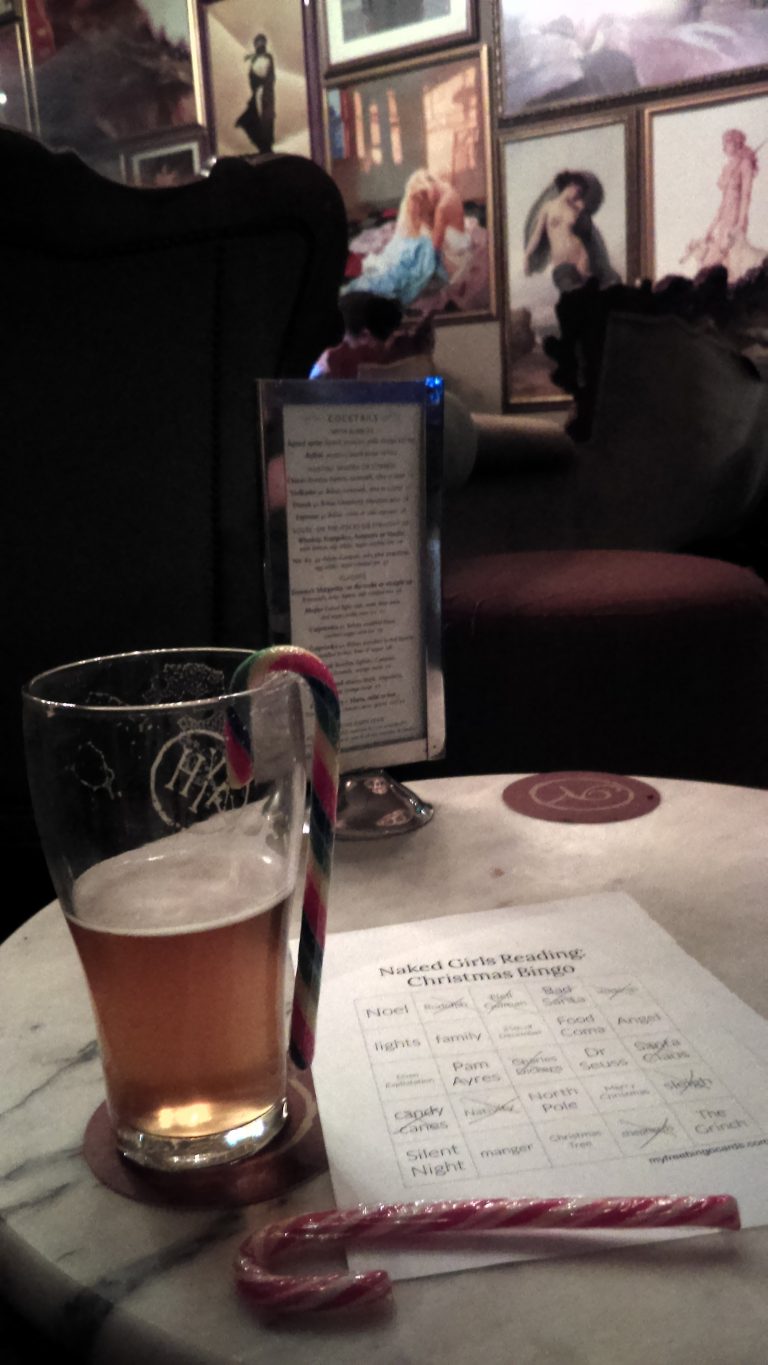 I will keep an eye out for an image of Rosie Rivette to include here, where she appears as glamorous burlesque talent not simply as team member Naked Girls Reading.
BREAKING NEWS: Ok I found an image :-), so ladies and gents, let's give it up for the fabulous Miss Rosie Rivette……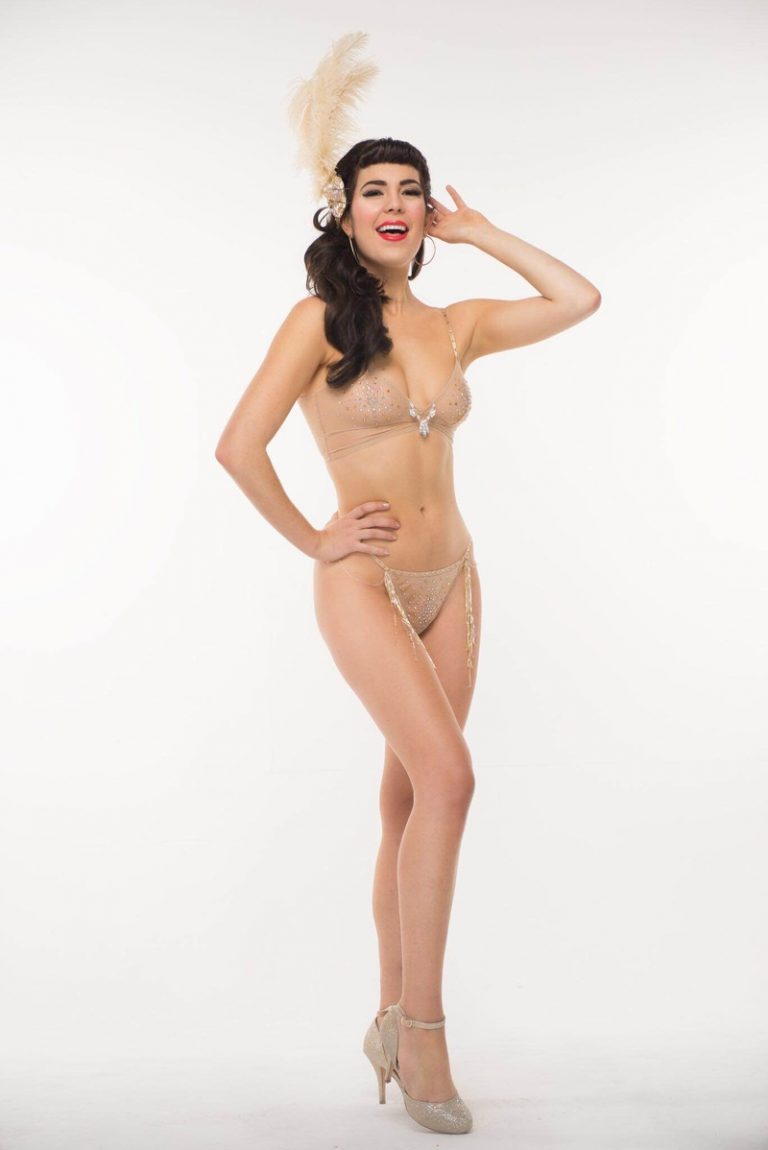 xx MG